Mariners, Dodgers, Rangers most serious suitors for David Price
Though not talks are near fruition, the three strongest suitors for David Price in trade talks are the Mariners, Dodgers and Rangers. Tampa Bay would love to get Taijuan Walker from the Mariners.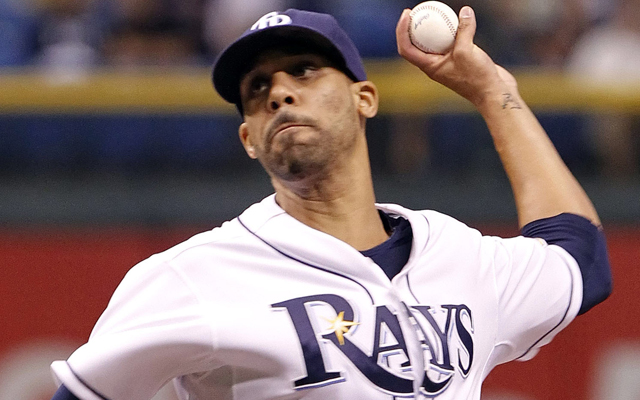 MORE: FA tracker: position players | FA tracker: pitchers | Winter Meetings updates
ORLANDO, Fla. -- Rays ace David Price may be on the move this offseason, as everyone who has been paying attention already knows. Obviously many teams have been mentioned as interested, as we're talking about a Cy Young winner still in his prime with two years left of club control. Three have emerged as the most serious suitors, though, according to CBSSports.com insider Jon Heyman: the Mariners, Dodgers and Rangers.
Big-time starting pitching prospect Taijuan Walker is the key to any deal that would get Price to the Mariners. Walker, 21, is seen as big-league ready right now. He had a 2.93 ERA, 1.20 WHIP and 160 strikeouts in 141 1/3 innings between Double-A and Triple-A last season. In three big-league starts, Walker went 1-0 with a 3.60 ERA, 1.00 WHIP and 12 strikeouts last September.
Then again ...
Zduriencik says he understands why teams are asking, but "I have no intention of trading Taijuan Walker."

— Greg Johns (@GregJohnsMLB) December 9, 2013
Moving on, the Dodgers would possibly be forced to part with highly touted starter Zach Lee, 2012 first-rounder Corey Seager and/or power-hitting outfielder Joc Pederson.
As far as the Rangers, they have a system flush with talent, but the specific names the Rays covet aren't yet known.
Obviously no deal is near fruition and it's possible other teams could enter the fray, but for now these three teams are the most serious suitors to land Price.
This scout was SUPER into Jeter

Stanton warned Marlins fans about the lean years that are forthcoming

The World Series champions aren't complacent
Stanton swiped at his old team on his way out

Your one-stop shop for all things MLB Winter Meetings-related

Matt Harvey could be on his way out of New York