Mariners give GM Jack Zduriencik multiyear extension
The Seattle Mariners have given GM Jack Zduriencik a multi-year contract extension.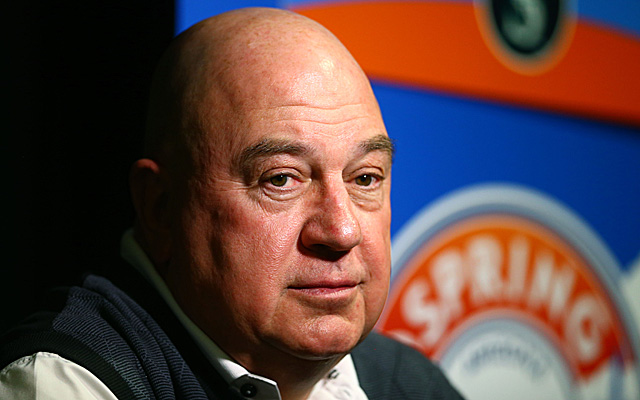 The Seattle Mariners announced Tuesday afternoon that they have granted a multiyear contract extension to executive vice president and general manager Jack Zduriencik.
The move comes as Seattle is on the cusp of its first postseason appearance since 2001.
"We believe, with the efforts of Jack and staff, we are positioned to be a contender for many years to come," club president Kevin Mather said in a statement.
Zduriencik, 63, has been in his current position since October 2008, when he replaced Bill Bavasi.
Under Zduriencik's watch, the Mariners went 85-77 in 2009, but followed that up with a dismal 61-101 campaign in 2010. They finished fourth in each of the following three seasons, not winning more than 75 games in a year.
This time around, however, the Mariners are 71-59 and currently have a hold of the second AL wild card spot. They haven't been to the playoffs since winning 116 games in 2001. Only the Blue Jays and Royals have longer playoff droughts.
Zduriencik was on the final year of his current contract -- he received a one-year extension last season -- so this extension removes his lame duck status.
This would undoubtedly be the worst trade in Miami Marlins history

The Pirates recently shipped Gerrit Cole and Andrew McCutchen to Houston and San Francisco,...

Surely, Martinez and his agent are holding out for more
The reliever had a very good 2017 season with the NL Central champs

We don't need to discuss Chipper's Hall of Fame case, so let's have fun instead

Dioner Navarro still hopes to return someday