Mariners officially suspend Jesus Montero for rest of season
Following an altercation with a team scout during a minor-league game, Mariners DH Jesus Montero has been placed on the suspended list.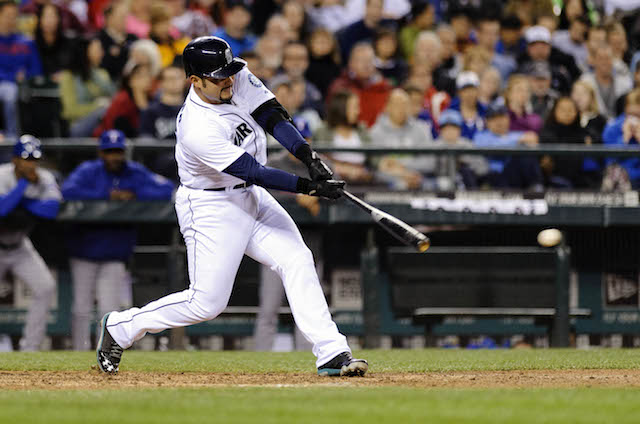 You'll recall that Jesus Montero of the Mariners recently had a very public dispute with a team scout during a recent minor-league game. Now, the team has disciplined Montero for his role:
#Mariners place Jesus Montero on suspended list. Will not play the remainder of the 2014 season.

— Seattle Mariners (@Mariners) September 1, 2014
So he's suspended. This isn't particularly surprising, given the attention the incident received and given that Montero was already somewhat in disfavor with the team. Yet to be determined is what will become of the Mariners' scout, Butch Baccala, who reportedly started the entire thing by heckling Montero about his weight and who was sent home shortly after the incident.
In any event, Montero's 2014 season ends with a .235/.235/.412 line in 17 plate appearances for Seattle and a .286/.350/.489 line in 97 games for Triple-A Tacoma. 
The veteran skipper has been Mets manager since the start of the 2011 season

The Cincinnati ballpark will have expanded netting in place by Opening Day 2018

The Baltimore third baseman is eligible for free agency following the 2018 season
The clubs breaks ground on Globe Life Field next week

The fan struck at Wednesday's Twins-Yankees game was hospitalized

The Yankees are almost certainly headed to the postseason as a real threat to win the World...