Mariners still talking to Melky, appear to be favorites to sign him
The Mariners think Melky Cabrera would fit perfectly into their lineup.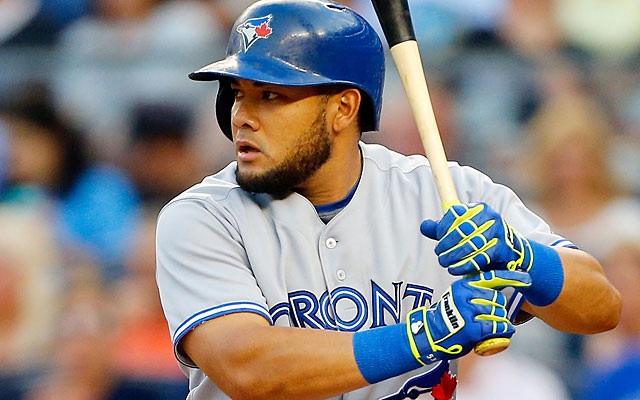 SAN DIEGO -- The Mariners are working hard to try to lock up Melky Cabrera, and they seem to be pretty persuasive in their efforts.
For one thing: The idea that Cabrera would prefer to avoid going out West seems to be out the window. Sources close to him say he is now fine with it.
The Mariners appear to have a pretty fair chance to sign him, though it is said that nothing is imminent.
The Mariners view Cabrera as the perfect complement to star Robinson Cano, his dear friend from their Yankees days, and the just-signed Nelson Cruz. Cabrera would work nicely out of the No. 2 hole. And while Seattle is weighing trade possibilities such as Justin Upton, Evan Gattis and Matt Kemp, it appears the focus is on Cabrera, who had a big season in Toronto, setting himself up for a nice payday.
As was first reported here, the Mariners may be willing to get into the range of the Cruz deal, which was $57 million for four years. While Cabrera has been seeking a five-year deal, four is a very reasonable offer.
The Blue Jays are out, and the Mariners took care if that, by sending them Michael Saunders in trade to fill left field. The Royals, White Sox, Giants and others have been tied to Cabrera, but Seattle seems like the team to beat.
>> Want more winter meetings? Latest updates from San Diego
The coveted right-hander would certainly be a fit in Milwaukee

We rate the best mustaches from random baseball cards because, why not?

Colon wants to break a Dennis Martinez record
The Twins have been rumored to be interested in Darvish all winter

Rolen is one of the best third basemen of all time, but you wouldn't know it based on this...

Neither Josh Donaldson nor Brian Dozier have talked about a new contract extension