Market warming for Morales: O's, Brewers, Mariners make sense
Scouts have been coming to see top free agents Kendrys Morales and Stephen Drew, though it's still possible one or both of them could wait until after the June draft to sign.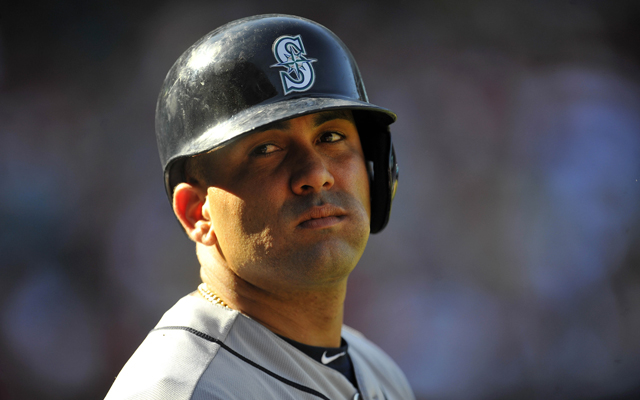 MIAMI GARDENS, Fla. – Several teams recently have come to scout Kendrys Morales and Stephen Drew, the top two free agents remaining on the market, and things seem to be heating up a bit with the two players who have been working out here for most of the past six weeks.
The Orioles, Mariners and Brewers are among several teams believed to have interest in the first baseman/DH Morales, whose market seems to be percolating in particular now -- though it's still possible Morales could wait until after the June draft to sign to entirely alleviate the issue of the attachment of a draft choice. The Pirates, who have mostly been looking at the trade market for a first baseman, also could make sense for Morales.
The market seems a little less clear on Drew, but the Tigers, Blue Jays, Mets, Red Sox and Yankees all have been linked to the veteran shortstop and could make sense for him --though Yankees people say they are "tapped out" at the moment.
The Orioles could be an interesting choice for Morales as they made two big free-agent signings in spring training -- pitcher Ubaldo Jimenez and hitter Nelson Cruz -- but have continued to eye the free-agent market. They made a bid later in spring for free-agent pitcher Ervin Santana before Santana signed with the Braves, offering something in the range of $12 million to 14 million. Baltimore, with J.J. Hardy eligible to leave via free agency after the year and Chris Davis and Matt Wieters eligible to leave following the 2015 season, obviously is going for it.
The Brewers signed pitcher Kyle Lohse late last spring training and aren't completely settled at first base. The Mariners are known to have been in talks, off and on, with Morales, who performed well for them in 2013, though Justin Smoak is off to a good start for the M's this season.
Veteran free-agent pitcher Freddy Garcia has been here for several days to throw to the hitters, and has taken part in the tryouts by pitching to Morales. Garcia has minor-league offers but is holding out for an MLB job.
Morales and Drew were among a select group of free agents hampered by having a draft choice attached to them following the extension of a qualifying offer by their previous team, but by waiting into the season to sign a contract they are exempt from their next team extending the same offer following this season, which could work as a plus for the players.
There is also the possibility that either player could wait until after the June 5-7 draft to sign, and there are believed to be teams looking at this option because the signing team wouldn't have to surrender a draft choice to complete the transaction. In those cases, the signing team would most likely be looking to do a multiyear deal.
Morales, 30, hit .277 with 23 homers and 80 RBI for the Mariners last year. Drew hit .253 with 12 home runs and 67 RBI for the world champion Red Sox.
Marcell Ozuna figures to be the next Marlins star on the move

Several relievers have signed in the last two days

Several teams are interested in the switch-hitting first baseman
Neshek and the Phillies are closing on a two-year contract

And the team that first drafted Cole is interested

This scout was SUPER into Jeter