Marlins release Chone Figgins
The Marlins have released Chone Figgins, the team announced on Wednesday.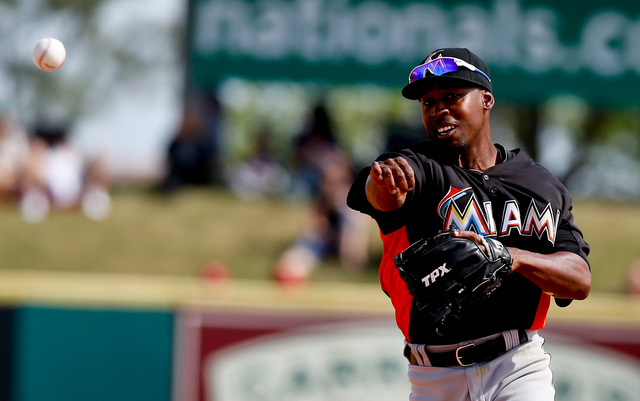 The Marlins have released utility man Chone Figgins, the team announced Wednesday. They're down to 42 players in camp and will sort through the likes of Kevin Kouzmanoff, Nick Green, Matt Downs and Chris Valaika for bench spots.
Figgins, 35, hooked on with the Marlins after hitting just .227/.302/.283 (68 OPS+) with 57 steals in 308 games for the Mariners from 2010-12. Seattle still owns him $8 million this season, and his original four-year, $36 million deal with the team is among the biggest free-agent busts in baseball history.
Given his reputation -- speed and versatility -- there's a chance that Figgins will catch on somewhere before opening day. He'll have to accept a minor-league deal and might start the season as someone's backup plan in Triple-A, however.
For more baseball news, rumors and analysis, follow @EyeOnBaseball on Twitter, subscribe to the RSS feed and "like" us on Facebook. Also, individually interact with us on Twitter: @MattSnyder27, @daynperry and @mikeaxisa.

Does the Jackson signing mean the Giants are out on Lorenzo Cain?

Acuna edged out Shohei Ohtani and Vladimir Guerrero Jr.

There's no reason to run over the cases for and against Bonds, so let's have fun instead
The coveted right-hander would certainly be a fit in Milwaukee

We rate the best mustaches from random baseball cards because, why not?

Colon wants to break a Dennis Martinez record