Marmol leaves Reds to take 'mental break,' is uncertain of return date
Reliever Carlos Marmol may or may not return to pitch this season.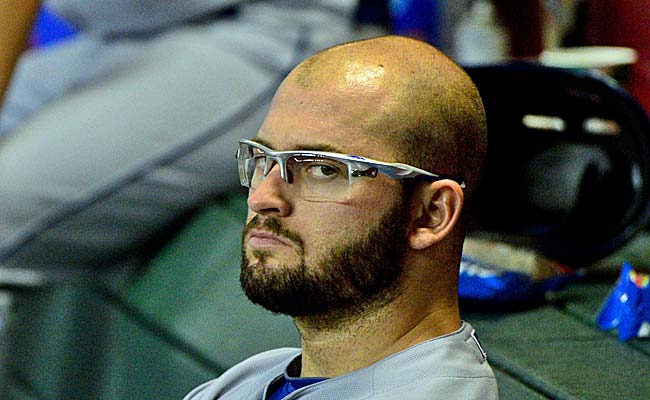 Talented but enigmatic reliever Carlos Marmol left the Reds to take a "mental break" and may or may not return to pitch this year, Marmol's agent Paul Kinzer said via text message.
"A lot has happened in the past year and he decided to go to the Dominican," Kinzer wrote. "We aren't sure when or if he will return this year."
Kinzer did not specify what he was referring to but indicated there were things of a "personal" nature the pitcher wanted to deal with. Marmol, 31, seemed like a worthwhile signing for the Reds, as he performed well in winter ball this year and had been throwing hard.
"He just wants to take a mental break," Kinzer wrote. "Physically he is fine. He was still throwing in the mid-90s."
Marmol's arm has never been in question, though his stats in his brief stint at Louisville reflected both the live arm and control issues, as he had six strikeouts and six walks in 3 2/3 innings at Triple-A Louisville. Earlier, he was 0-3 with an 8.10 ERA for the Marlins.
Kinzer acknowledged the Reds weren't pleased when Marmol left the team but said it wasn't accurate he was portrayed as going AWOL.
"We notified them he wanted to leave and take a break," Kinzer wrote. "They weren't happy. I understand them being upset but he is doing what he feels is best for him."
Get 15 percent off any order of more than $75 at CBS Sports Shop

Get your sports fans something that they'll wear all year

No, you're not imagining things. This MLB offseason has been very slow compared to the last...
Francesa will retire from radio next month, so he'll have plenty of free time next summer

The Twins need help in the rotation, and they may look to the trade market to find arms

Here are the bullet-points of what went down Tuesday regarding MLB and the Braves' punishm...