Matt Garza's return could give Cubs a big July trade chip
Matt Garza looked healthy Tuesday night in his first start back from the disabled list, in a first step towards the July trade market.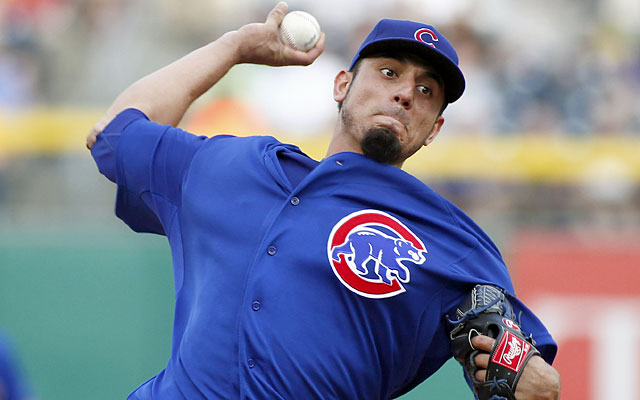 A few minutes after Matt Garza left the mound at the end of his first big-league start in 10 months, I got a text from a rival scout who was watching at PNC Park.
"I'd take him NOW," it said.
He was only half-serious, and at the moment, it doesn't look as if his team is going to be in the market to add pitching in July. But the point was hard to miss.
If Garza can stay healthy, the Cubs will have a very attractive trade chip in July.
Garza carried a no-hitter into the fifth inning against the Pirates, and ended up finishing the fifth after allowing just a Neil Walker double. But what impressed the scout more was that Garza seemed to have all his pitches, showed good velocity on his fastball and didn't show any sign that he was "babying" his breaking ball.
He'll obviously need to prove over the next two months that he can stay healthy.
But on a trade market that could be short on top starting pitching, and heavy with teams looking for starters, Garza could provide the Cubs with a needed influx of young talent.
At the very least, his Tuesday return had to be encouraging.
The Nats will host the All-Star Game in 2018

The Orioles are looking to trade Machado heading into his walk year

The Cardinals have been linked for a while to the Baltimore star
Gallardo spent the first eight years of his career in Milwaukee

MLB revenues are at a record high right now, but teams aren't spending it on players

Chicago added Tyler Chatwood earlier this offseason but might not be done adding to the ro...