Mets 1B Ike Davis concealed oblique injury last season
Ike Davis dealt with an oblique injury last season, but he never told anyone with the Mets.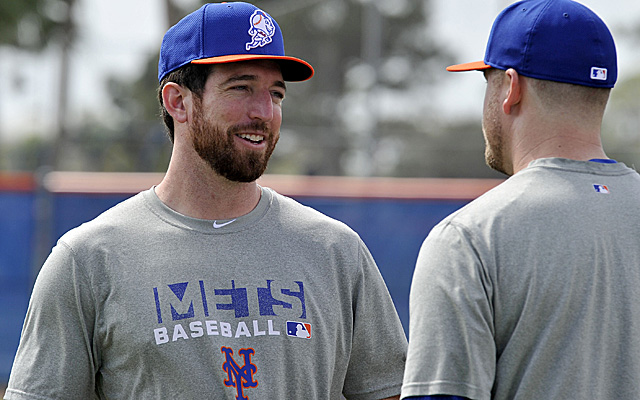 MORE: Spring Training | FA tracker: position players | FA tracker: pitchers
Mets first baseman Ike Davis is coming off a pretty terrible season that included a demotion to the minors. And, apparently, it also included an oblique injury that no one else knew about.
Sunday, the New York Post broke the story and on Monday Davis himself confirmed it while also saying the injury had nothing to do with his poor performance. 
"It's just an overblown thing," Davis said (via the Associated Press). "Everyone has injuries and then they get hurt. So it was pointless to write an article. I sucked last year because I sucked. It's not because I had an injury. You always have injuries. And now it just looks bad. I didn't want the article to come out, and it did."
I sucked because I sucked is the clubhouse leader for my favorite quote of the spring.
Mets manager Terry Collins confirmed that Davis didn't tell the ballclub.
"I was surprised as anybody about what I heard," Terry Collins on Ike Davis report in Post.

— Adam Rubin (@AdamRubinESPN) February 24, 2014
In 103 games with the big-league Mets, Davis hit .205/.326/.334 (89 OPS+) with nine homers and 33 RBI. He hit .267/.429/.443 in July and August with more walks (38) than strikeouts (35), though.
Get your sports fans something that they'll wear all year

Get 15 percent off any order of more than $75 at CBS Sports Shop

The Twins need help in the rotation, and they may look to the trade market to find arms
Here are the bullet-points of what went down Tuesday regarding MLB and the Braves' punishm...

The owners need to ratify on the new system in place, but the takeaway here is Ohtani is coming...

A preliminary report National Transportation Safety Board has shined some light on details...