Mets add yellow rally parakeet to growing stable of animal friends
Yoenis Cespedes, wearing a bright yellow arm pad that matched the parakeet's color, hit is first home run with the Mets, and Jacob deGrom led a combined shutout of the Rockies.
The Mets already have gotten a visit at Citi Field by a rally raccoon this season, and in previous years a rally chicken named "Little Jerry Seinfeld" roamed the halls at their home ballpark. And, of course, there's the black cat that crossed the Cubs path in '69 and flipped the NL East race on its ear.
What could possibly be next on the list of creatures great and small to affect the Mets in this seemingly miraculous season of theirs? How about a yellow parakeet?
"Where do you belong, little parakeet?" asked Mets voice Gary Cohen, concerned about a foul ball displacing the bird from his perch on the backstop screen.
Why, he belongs right where he stands, Mr. Cohen, right in the middle of the action. And, as Cohen figured out later in the Yoenis Cespedes at-bat, perhaps the bird was drawn to the action by Cespedes's bright yellow arm pad. Note:
Cespedes later hit his first home run with his new team, and Jacob deGrom led a combined effort in a 3-0 victory against the Rockies. Reporters wondered if Cespedes had seen the bird. Oh, yes. He had.
Yoenis Cespedes said he wore his yellow armband because "I knew there was a bird on the field and I wanted to look like the bird." #Mets

— Anthony DiComo (@AnthonyDiComo) August 13, 2015
Here's a good look at the Mets official bird of prey: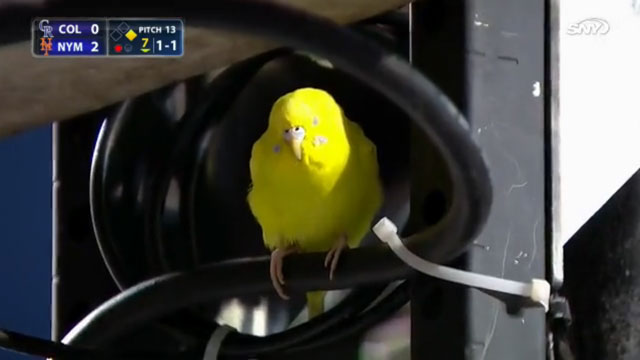 What should the bird be called?
Parakeith Hernandez.
There's probably no actual cause and effect, but it's also nothing to mess around with if the Mets have some kind of heretofore untapped beastmaster powers. If the animals are drawn to them, the Mets can use this sixth sense to help them win games. Take note of what happened in 2009, when Shin-Soo Choo of the Indians not only got a base hit against the Royals, but also commanded a flock of seagulls to mess with Coco Crisp in center field:
The Mets next move is easy: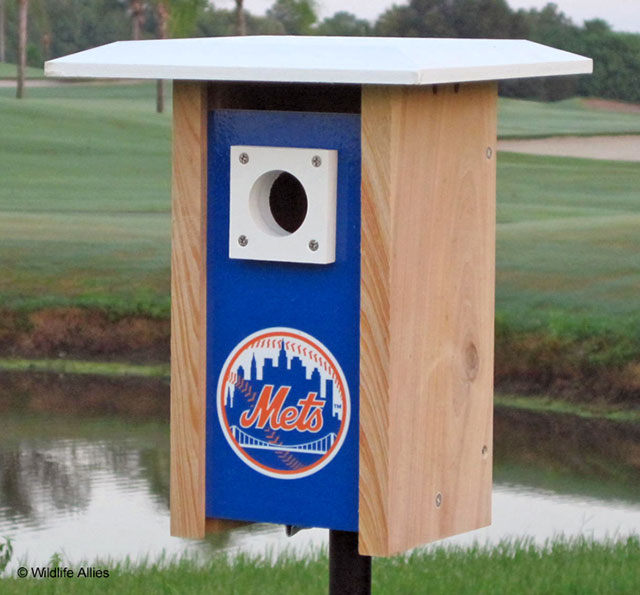 Parakeith Hernandez needs somewhere to live.
Dodgers manager Dave Roberts on Sunday announced his World Series rotation for the first four...

How should the Astros play it when one of their two aces isn't on the mound against the Do...

The former big-league infielder also worked as GM of the Puerto Rico national team
The Indians pitching coach would be getting his first MLB managerial job

In the last several years, lots of droughts have ended in MLB

The most likely scenarios are Dodgers winning in five or six games