Michael Young: Rangers were better than Cardinals in 2011
During Michael Young's retirement press conference Friday, he said something surely a few Cardinals fans might disagree with.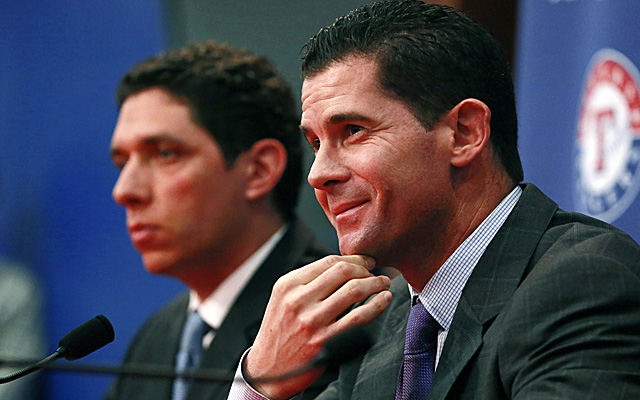 Young retires after 14 seasons | Young all over Texas franchise record boards
Seven-time All-Star Michael Young officially announced his retirement Friday afternoon at Rangers Ballpark in Arlington. It was a pretty standard press conference celebrating the career of a very well respected and liked player.
A certain quote did stand out, though. In discussing the heartbreaking 2011 World Series loss to the Cardinals, Young said, "I'm over it but I'm not." (dallasnews.com)
OK, no, that wasn't what stood out. This was:
Michael Young on 2011 World Series: "We were better. Flat out. I can say that now that I'm retired." #Rangers

— Jeff Wilson (@JeffWilson_FWST) January 31, 2014
He has every right to believe that and I have little doubt pretty much everyone affiliated with the Rangers that season agrees. They were a much better team in the regular season and came within a strike of winning the World Series in six games, after all.
And if Nelson Cruz plays the warning track/wall/ball like a big-league right fielder in the ninth inning of Game 6, the Rangers would have rings to show for it.
But he didn't. And they don't.
Thus, a quote like Young's is sure to bring about "scoreboard!" cries from St. Louis.
Wink of the CBS eye: Hardball Talk
Does the Jackson signing mean the Giants are out on Lorenzo Cain?

Acuna edged out Shohei Ohtani and Vladimir Guerrero Jr.

There's no reason to run over the cases for and against Bonds, so let's have fun instead
The coveted right-hander would certainly be a fit in Milwaukee

We rate the best mustaches from random baseball cards because, why not?

Colon wants to break a Dennis Martinez record