Mike Trout supports 'one strike you're out' policy for PED users
Angels phenom Mike Trout is the latest player to come out in support for harsher penalties against those who test positive for PED use.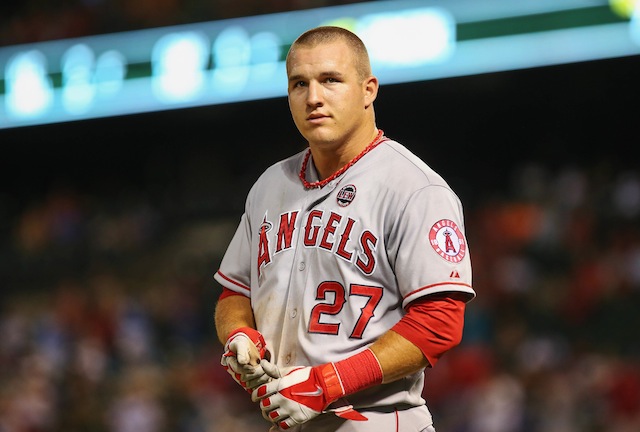 More MLB: Scoreboard | Standings | Probable Pitchers | Sortable Stats | Odds
Angels star Mike Trout (who's having another stellar season, by the way) can now be counted among those who want to see stiffer penalties for PED users in Major League Baseball. Here are his Monday morning comments to WFAN's Boomer Esiason and Craig Carton:
"To me personally, I think you should be out of the game if you get caught. It takes away from the guys that are working hard every day and doing it all-natural.

...

"Some people are just trying to find that extra edge. It's tough as a guy that goes out there and plays hard every day and puts 110-percent effort (in) every time. And then you wake up the next day and you see there's a list of guys that are, you know, on the list. It's good that MLB caught them and they are moving in the right direction with suspensions and stuff."
The Joint Drug Agreement currently calls for a lifetime ban after the third offense, but by the sounds of it Trout would like to ramp up the penalty schedule. He's surely not alone.
If the public comments of Trout and some other players are any guide, then there's a groundswell of support within the MLBPA for stricter penalties. If that's the case, then you can expect that the JDA will be revisited at some point in the reasonably near future. It's becoming obvious that the vast majority of current ballplayers disapprove of the use of banned substances.
CBS New York has audio of the entire interview.