MLB announces umpire crew for World Series
John Hirschbeck will serve as the crew chief for the six-man umpire crew in the World Series.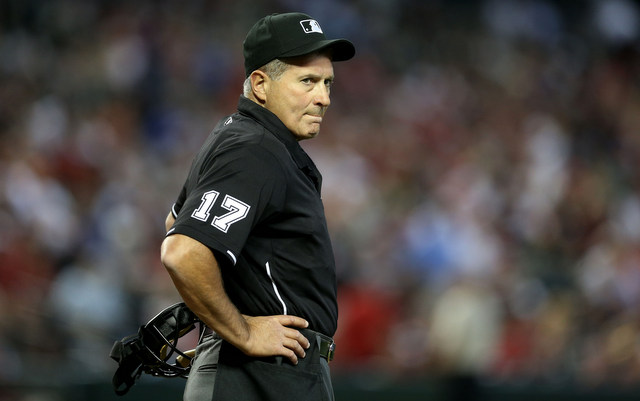 Major League Baseball has announced the umpire crew for the World Series:
#WorldSeries umpires: crew chief John Hirschbeck along w/ Dana DeMuth, Paul Emmel, Jim Joyce, Bill Miller & Mark Wegner.

— MLB Public Relations (@MLB_PR) October 22, 2013
Solid staff, most notably because Joe West and Angel Hernandez are nowhere to be found. Jim Joyce is widely regarded as one of the best umpires in the game, though I think his reputation has been embellished a bit after the ultra-classy way he handled blowing the call to end Armando Galarrago's perfect game.
Game 1 of the World Series will be played on Wednesday night. Adam Wainwright and Jon Lester will be the starting pitchers.
Cozart's coming off a big season as the Reds' shortstop

The veteran slugger spent the last eight seasons with Cleveland

The Padres may be poised for an active winter
Yes, Bryce Harper is going to make a lot of money next winter

Outfield prospect Clint Frazier might be part of the talks

Boston wants to add two big bats to their lineup, not just one