MLB formally requests dismissal of A-Rod lawsuit
Not surprisingly, Major League Baseball believes the lawsuit filed by A-Rod in an effort to have his season-long suspension overturned should receive a speedy dismissal.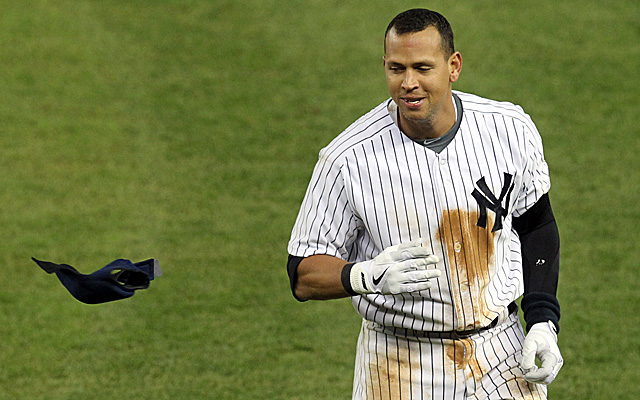 MORE: FA tracker: position players | FA tracker: pitchers
Major League Baseball has formally requested that the lawsuit filed by (former?) Yankees third baseman Alex Rodriguez receive a speedy dismissal.
From the Associated Press:
Howard Ganz, an MLB lawyer, said in a letter to U.S. District Judge Edgardo Ramos that Rodriguez's claims do not come "remotely close" to what is needed to overturn an arbitration decision in federal court.

Ganz's letter, dated Tuesday and filed Wednesday, said the lawsuit should be tossed because a court is not empowered to re-examine the merits of an arbitration decision.

Ganz said in the letter that the standard for vacating an arbitration award "is purposefully high and specifically designed to prevent courts from substituting their own judgment for that of the labor arbitrators selected by the parties."

"A court must confirm an award even when the arbitrator has offered only a barely colorable justification for the outcome reached, and even if the court considers the arbitrator's interpretation of the contract to be plainly wrong," he wrote.
Judge Ramos has set Feb. 14 as the date for a conference and advised Rodriguez's lawyers to respond to MLB's claims in a letter by Feb. 7.
A-Rod has been suspended for the entire 2014 season due to his ties to Biogenesis, the former South Florida "anti-aging" clinic that was found to have been supplying PEDs to Major League Baseball players. Once A-Rod's appeal/arbitration hearing resulted in said suspension, Rodriguez and his legal team filed a federal lawsuit against MLB and the MLB Players Association in an attempt to get the suspension overturned.
The lefty starter is coming off a terrible season

After acquiring Ian Kinsler and Zack Cozart in recent days, the Angels are trending upward

Cozart's coming off a big season as the Reds' shortstop
The veteran slugger spent the last eight seasons with Cleveland

The Padres may be poised for an active winter

Yes, Bryce Harper is going to make a lot of money next winter