MLB injuries, news and rumors roundup for April 3
Our nightly roundup of injuries, rumors and more.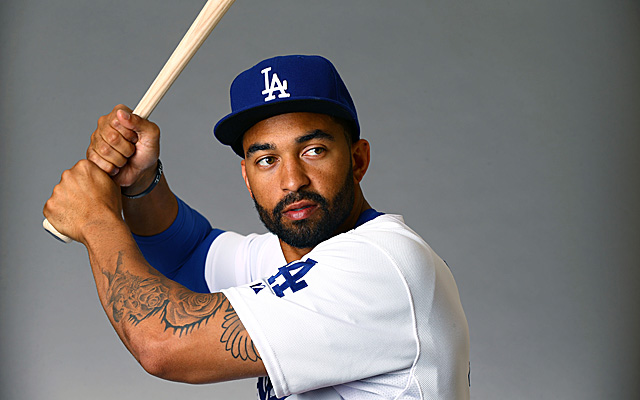 More MLB: Scoreboard | Standings | Probable Pitchers | Sortable Stats | Odds
Well, what do you know? A full series is now in the books for all 30 teams. We're officially in full swing for the 2014 MLB season. Let's rundown the newsy type stuff we saw on this fine Thursday.
INJURY UPDATES
Astros: Jason Castro is day to day after X-rays came back negative on his right foot/ankle. Castro was hit by a pitch twice Thursday and had to leave the game early (Ultimate Astros).
Dodgers: Matt Kemp is set to be activated and make his 2014 debut in the Dodgers' home opener Friday (AP).
Indians: Michael Bourn (hamstring) is beginning his minor-league rehab assignment (dispatch.com).
Mets: Outfielder Chris Young heads to the DL after just one inning due to a quad strain. Also, it already felt like he was headed down this path and now Bobby Parnell says that it's a 50-50 chance that he'll need Tommy John surgery (ESPN New York).
Rangers: Matt Harrison began his rehab assignment, though it was cut short by a tornado in the area.
Reds: Mat Latos (knee), Devin Mesoraco (oblique) and Jonathan Broxton (elbow) all started minor-league rehab assignments (Cincinnati.com).
Umpires: Veteran Tim McClelland is out for this season and maybe his career.
White Sox: Nate Jones has had his gluteal muscle issue flare up again and he'll be re-evaluated Friday (Dan Hayes). Gordon Beckham (oblique) began his minor-league rehab stint Thursday with the Double-A Birmingham Barons (al.com).
NEWS, RUMORS, REPORTS, ETC.
Cubs: The club may sell minority shares in order to help privately finance the Wrigley Field renovations.
Diamondbacks: As starting pitcher Daniel Hudson looks to return from his second Tommy John surgery, the D-Backs are actually looking to bring him back as a reliever (MLB.com).
Freddy Garcia: After failing to make the Braves' patchwork (at least temporarily) rotation, Freddy Garcia has received some Triple-A offers. He is still, however, holding out hope for a big-league job (Jon Heyman).
Indians: Talks about a long-term extension with Jason Kipnis continue, but it doesn't sound like anything is overly close, even if closer than it was a few weeks ago (cleveland.com).
Mets: Terry Collins has elected to go with Lucas Duda at first base in what sounds like a permanent move.
Rays: Next in line for a Rays Special (club-friendly contract extension)? Yunel Escobar, per Marc Topkin. A deal isn't close, but there have been "serious" talks.
Mathis is one of the best at something that cannot be measured but is valued

J.D. Martinez is reportedly headed to Boston on a free-agent contract

Keep tabs on the top 50 free agents on the market right here
Arizona didn't waste much time turning to its fallback option following Martinez's deal with...

The former AL MVP has been one of baseball's best players in recent years

The free-agent slugger will join the Red Sox after all