MLB, MTV announce partnership combining baseball with pop culture
Andrew McCutchen and David Ortiz will produce a new weekly series on MTV2 combining baseball with pop culture, MLB announced.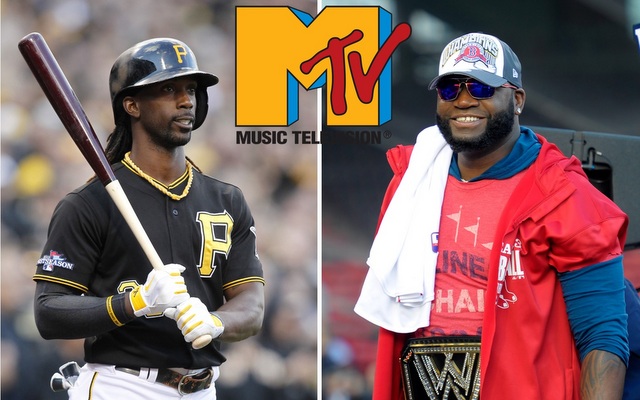 On Monday, Major League Baseball and MTV announced a "multi-year, cross-platform programming partnership that will bring fans inside the intersection of pop culture and baseball as their favorite MLB athletes and celebrities are featured across MTV's platforms." The full release is right here, but here's the pertinent info:
To lead things off, Boston Red Sox DH and 2013 World Series MVP

David Ortiz

and Pittsburgh Pirates All-Star Centerfielder Andrew McCutchen will executive produce a new weekly, 30-episode series on MTV2, MTV's sibling network that targets men with smart, funny and relevant content, that is slated to debut in April 2014. Shot in New York City from inside the MLB Fan Cave, MLB's first-of-its-kind space that mixes baseball with music, pop culture, media, interactive technology and art, the new series will move beyond game analysis, stats and highlights to showcase MLB athletes off the field, spotlighting the stars' personalities and passions through a series of player interviews and features, in addition to celebrity appearances. 
From what I understand, players will be integrated into existing shows and events as well as create new content. Additional details will be announced at a later date.
I haven't watched MTV in years, but anything that gives the game more exposure is a big positive. McCutchen and Ortiz are the perfect guys for this project because in addition to being great players, they're both charismatic and easy to like. They're exactly the type of players new baseball fans will latch onto.