MLB officially drops Biogenesis lawsuit
MLB's lawsuit against Biogenesis, having served its larger purpose, is no more.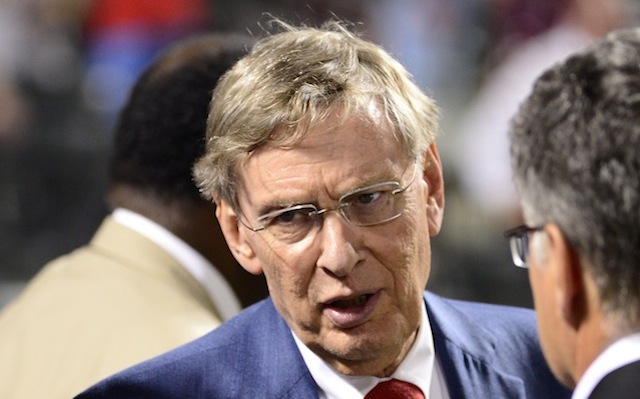 MORE: Snyder: Biogenesis scandal among biggest in MLB history
Not long we told you of reports that MLB would drop its lawsuit against the now-shuttered Biogenesis anti-aging clinic in South Florida. Biogenesis and its founder, Anthony Bosch, were of course central not only to the recent PED scandal in baseball but also to MLB's successful suspension of Yankees third baseman Alex Rodriguez for the entirety of the 2014 season. 
Now, comes official word that MLB has dropped the Biogenesis suit. From the AP: 
A lawyer for MLB, Matthew Menchel, confirmed Wednesday the league dropped its case against Biogenesis of America, its owner Anthony Bosch and several other individuals. The lawsuit had accused Biogenesis and Bosch of conspiring with players to violate their contracts by providing them with banned performance-enhancing substances.
As noted the first time around, the suit was in reality nothing more than a lever to use against Bosch to compel him to cooperate in MLB's investigation and eventual disciplining of A-Rod and other players linked to Biogenesis. With A-Rod on ice, the suit serves no purpose, so it is no more. Not that it had much merit in the first place. 
The Yankees trailed by four going to the bottom of the seventh and still won

The Yankees rookie was caught stealing vs. the Astros in Game 4 of the ALCS, but he took the...
The Cubs are facing a right-handed starter for the first time in the NLCS

The Red Sox should probably just lay low on Twitter for a while

The Yankees have lacked production out of the DH spot so far in the postseason