MLB postseason TV ratings up 9 percent so far
Ratings for the Major League Baseball postseason are thus far up nine percent from last year's figure.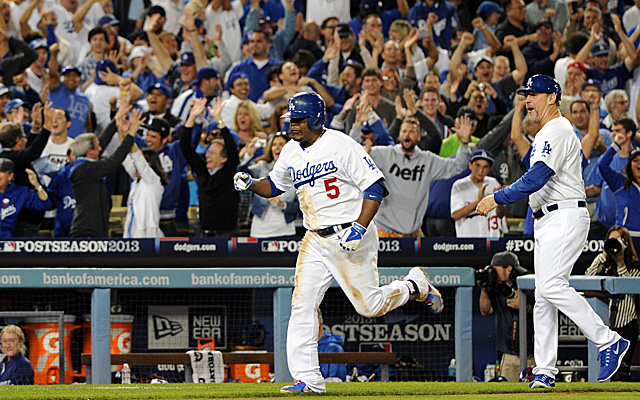 It's October, which means lots of football, leaves changing color, the Major League Baseball playoffs and a certain segment of the media screaming about how "baseball is dying" or "baseball is no longer the national pastime."
The problem with the narrative is that everyone with a brain knows the NFL is king of the sports world and that baseball is more than healthy -- having turned a $7 billion-plus profit last season and turning in its sixth-highest attendance ever this season.
More:
#Postseason overall averaging 4.5 million viewers per game, up +9% over last year through same point.

— MLB Public Relations (@MLB_PR) October 19, 2013
Yeah, the NFL laughs at numbers like those, but, again, there's no comparison. I'm under no illusion that baseball even comes close to competing with the popularity of football. A 9 percent increase, though, is great news for MLB -- especially considering how many hard-core fans watch games on MLB.tv instead of an actual TV.
Another thing that bears mention here: Baseball has become a regional sport. That is, pretty much every NFL fan is going to watch every postseason game while many baseball fans (non-hardcore division) would only watch games involving their favorite team.
But, sure, go ahead with your narrative of baseball dying a slow death. Whatever works.
The process for determining home-field advantage in the World Series is different in 2017

The Yankees will have to close out the series on the road

Let's update each team's chances of winning the World Series
Puig has a healthy relationship with his club of choice and gave the quote of the night

The Dodgers are back in the World Series thanks to a smartly built roster, analytics and m...

Seager missed the NLCS with a back injury