MLB releases statement on A-Rod's alleged therapeutic use exemption
MLB says the TUE list through 2008 was confidential and everything has been fine since then.
Book: A-Rod received therapeutic use exemption in 2007-08 from MLB
Major League Baseball has released an official statement regarding the Wednesday report that suspended Yankees third baseman Alex Rodriguez received an exemption to use banned testosterone products in both 2007 and 2008.
Here it is:
"All decisions regarding whether a player shall receive a therapeutic use exemption (TUE) under the Joint Drug Program are made by the Independent Program Administrator (IPA) in consultation with outside medical experts, with no input by either the Office of the Commissioner or the Players Association. The process is confidentially administered by the IPA, and MLB and the MLBPA are not even made aware of which players applied for TUEs.

"The TUE process under the Joint Drug Program is comparable to the process under the World Anti-Doping Code. The standard for receiving a TUE for a medication listed as a performance-enhancing substance is stringent, with only a few such TUEs being issued each year by the IPA. MLB and the MLBPA annually review the TUE process to make sure it meets the most up-to-date standards for the issuance of TUEs.

"As recommended by the Mitchell Report, since 2008 MLB and the MLBPA have publicly issued the IPA's annual report, which documents how many TUEs were granted for each category of medication. We believe this high level of transparency helps to ensure the proper operation of the TUE process."
So, translated: We didn't know anything about the TUE guys until 2008, and since then there haven't been any issues.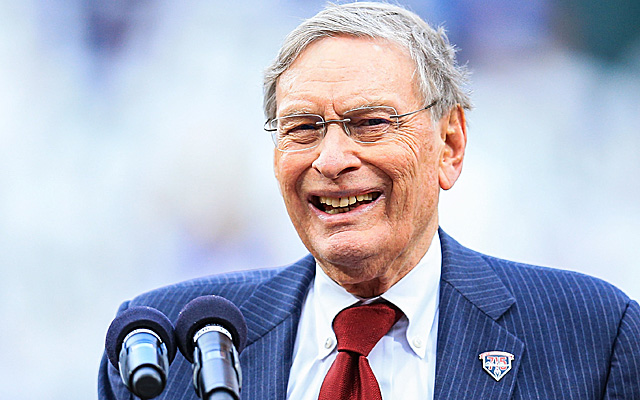 Molina's deal expires after the 2020 season

Sheffield has the numbers to make it to Cooperstown, but he has received very little suppo...

Granderson heads north of the border for his age-37 season
What did the Pirates get in return for their franchise player?

Rivero could remain in Pittsburgh for some time to come

The White Sox, Angels, Athletics, Orioles and Marlins are the holdouts after Blue Jays fol...