MLB reports 2013 saw sixth-best attendance ever
Major League Baseball reported that it drew 74,026,895 fans this season, making it the sixth-most attended season in MLB history.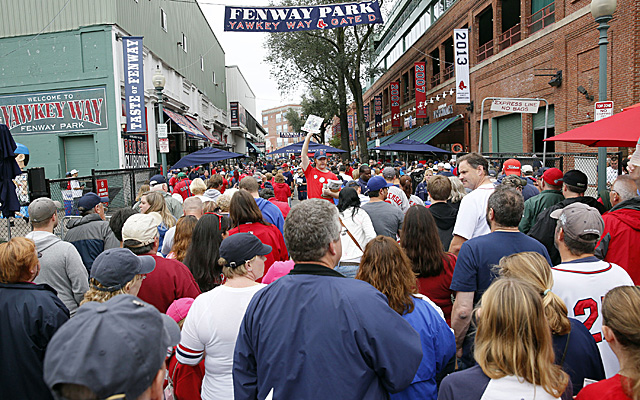 Major League Baseball continues to see healthy numbers in attendance, as the 2013 season saw 74,026,895 fans attend games in one of the 30 MLB ballparks. The only seasons with higher attendance were 2005, 2006, 2007, 2008 and 2012.
So, yes, attendance was down this season from last year, but the league averaged 30,514 fans per game.
Eight teams drew over 3,000,000 fans on the season. Here they are, listed in order with the most fans at the top: Los Angeles Dodgers , St. Louis Cardinals , San Francisco Giants , New York Yankees , Texas Rangers , Detroit Tigers , Los Angeles Angels and Philadelphia Phillies .
Only eight teams failed to draw at least 2,000,000: Oakland Athletics , Chicago White Sox , Seattle Mariners , Kansas City Royals , Houston Astros , Cleveland Indians , Miami Marlins and Tampa Bay Rays .
Five months is mid-to-late March, so this could impact the 2018 season

Cubs manager Maddon becomes the first manager ever ejected twice in one postseason series

Closer Wade Davis pitched two innings in Game 4 to help force a Game 5
Also, how much did the Cubs increase their chances?

Los Angeles will have another chance to close the series out on the road

They're alive in the NLCS after their Game 4 win over the Dodgers