MLB rumors, injuries and news roundup for March 30
The full Sunday recap -- transactions, rumors and injury updates -- can be found within.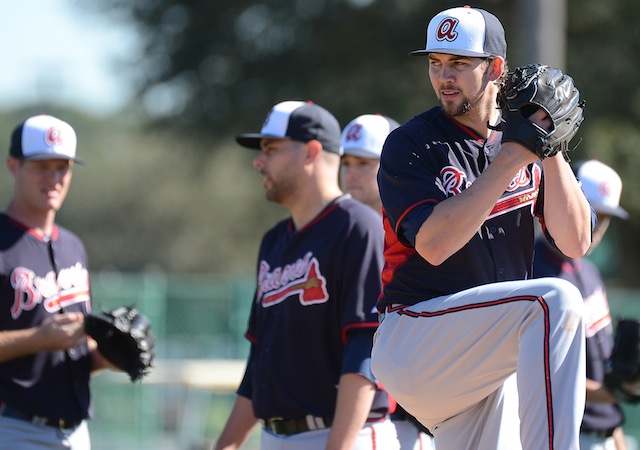 More MLB: Scoreboard | Standings | Probable Pitchers | Sortable Stats | Odds
Here's all that's worth knowing for Sunday, March 30 (click here for today's scores ... spoiler alert: the Padres beat the Dodgers) ...
RUMORS, SPECULATION, NEWS, ETC.
- Astros: GM Jeff Luhnow says that if the team plays well, then he may not move any veterans at the trade deadline. (Evan Drellich, Houston Chronicle)
- Dodgers: According to Steve Dilbeck of the Los Angeles Times, Josh Beckett has beaten out Paul Maholm for the Dodgers' fifth starter job. 
- Red Sox: 3B Will Middlebrooks is hoping that new contact lenses will help his pitch-reocognition skills this season. (Brian MacPherson, Providence Journal)
- Tigers: MGR Brad Ausmus says 2B Ian Kinsler will be his leadoff hitter. CF Austin Jackson, often Jim Leyland's leadoff man, will bat fifth in Ausmus's primary lineup. (Jason Beck, MLB.com)
SIGNINGS & AGREEMENTS
- Indians: Our own Jon Heyman tweets that the Tribe has signed C George Kottaras to a minor-league deal.
- Phillies: Have re-signed INF Ronny Cedeno to a minor-league contract. The Phillies released Cedeno last Tuesday.
- White Sox: Have re-signed RHP Mitchell Boggs to a minor-league deal a week after releasing him.
INJURY UPDATES
- Blue Jays: Have placed closer Casey Janssen on the DL with a lower back/abdominal strain.
- Braves: LHP Mike Minor (urethra surgery, shoulder) made his first appearance of the spring on Sunday. As MLB.com's Joe Morgan notes, Minor worked 1 1/3 scoreless against a lineup of Braves' "futures." He's expected to miss at least the first two weeks of the season as he rounds into regular-season shape. The Braves, who've already lost starters Kris Medlen and Brandon Beachy to Tommy John surgery this spring, badly need a healthy Minor for the bulk of 2014.
- Royals: 2B Omar Infante (elbow, shoulder) isn't 100 percent but will be on the Opening Day roster. (Andy McCullough via Twitter)
Acuna edged out Shohei Ohtani and Vladimir Guerrero Jr.

There's no reason to run over the cases for and against Bonds, so let's have fun instead

The coveted right-hander would certainly be a fit in Milwaukee
We rate the best mustaches from random baseball cards because, why not?

Colon wants to break a Dennis Martinez record

The Twins have been rumored to be interested in Darvish all winter