MLB Saturday scores, highlights, updates, news: Yankees win wild one over Red Sox
The Giants get their ace back, everything's coming up Dodgers, plus more from around baseball
The first Saturday of the second half brings us a full slate if 15 games. Only one afternoon game, however. Here is our recap of the day in MLB.
Saturday's scores
Yankees win a wild one in Fenway
As you see above, the Yankees prevailed over the Red Sox in 16 innings on Saturday night. It all unfolded in a brief and zipper-quick five hours and 50 minutes. 
What's immediately surprising is that the Yanks prevailed despite this effort from Chris Sale ...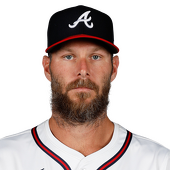 Chris Sale
SP / Boston (vs. NYY, 7/15)
IP:
7 2/3
H:
3
R:
0
SO:
13
BB:
2
It's July 15, and Sale already has 191 strikeouts. Assuming he gets three more turns before we get to August, he could get to 220 strikeouts before the end of the month. Anyhow, Sale's gem was squandered thanks in part to a rare blown save by lockdown closer Craig Kimbrel ... 
That's just the third home run Kimbrel has allowed this season, and it's also just his third blown save of 2017. As for Holliday, the 37-year-old is making that one-year, $13 million deal look like a wise investment on the part of the Yankees. 
Anyhow, in a game this long controversy was bound to be a part of things. That was indeed the case in the 11th inning. Here we are with Holliday on first and Jacoby Ellsbury at the plate ... 
The only thing I can figure out is that Holliday mistakenly thought Mitch Moreland had stepped on first before making the throw, thus removing the force play. That's not what happened, though, and Holliday was already out when he interfered with Xander Bogaert's throw back to first base. A lengthy discussion/attempt at review ensued (see it here), and Ellsbury was eventually allowed to remain on first. The reasoning ... 
The assumption on the part of the umpiring crew is that Holliday made an honest mistake, and that's probably indeed the case. Sox manager John Farrell shortly thereafter informed the crew chief that the Red Sox would play the remainder of the game under protest (though the Holliday play wound up not perceptibly affecting the outcome). 
Didi Gregorius wound up registering the game-winning hit in the 16th, and shortly thereafter the longest Yankees-Red Sox game at Fenway Park since 1966 was complete ... 
Here's the bad news for these two spent bullpens: These two teams play a day-night doubleheader on Sunday.
The Dodgers had a good night
As noted in this space, Cody Bellinger on Saturday night against the Marlins became the first rookie in Dodgers history to hit for the cycle ... 
As it turns out, Bellinger wasn't the only one making a bit of franchise history ... 
Yes, Alex Wood is now 11-0. In related matters, he has also allowed 17 runs in 86 2/3 innings this season. 
As for the Dodgers as a team, they're now playing .685 ball (that charts to a 111-win season), and Saturday night's results mean they now have the best run differential in baseball. There's also this ... 
Sure, we're playing the endpoints there, and a couple of interleague losses are carved out. Still, that's deeply impressive in any context. Framed yet another way, the Dodgers now have a 9 1/2-game lead in what's widely regarded as the toughest division in baseball. They're good, those Dodgers.
Khris Davis

hits walk-off bomb against Tribe

The A's, despite facing Corey Kluber and despite being down by a run in the eighth inning, prevailed over the Central-leading Indians on Saturday night in Oakland. Rookie third baseman Matt Chapman was the star, as he went 3 for 3 with a double and two homers. However, Khris Davis sent us home with his 25th homer of the season ... 
By the way, that's just the second home run that Bryan Shaw 's allowed this season. 
Bumgarner returns from dirt bike accident to mostly good results
For the first time since April 19, Giants ace Madison Bumgarner pitched in a major-league game Saturday night. Bumgarner has been sidelined these last three months with a Grade II shoulder strain suffered during an off-day dirt bike accident in Colorado.
Of course, Bumgarner's return is too little, too late for the Giants. They have baseball's second worst record at 35-56 and they're 16 1/2 games back of a wild card spot. Bumgarner has done some heroic things in the postseason, but not even he can save this sinking ship.
That doesn't mean his return is unimportant, however. The Giants are surely going to want to contend next year, and having a full-strength Bumgarner is a necessary component to a contending team. They'll use the rest of this season to evaluate where their ace sits after a fairly significant shoulder injury.
Bumgarner made four minor-league rehab starts in recent weeks, and they didn't go too well. He allowed 14 runs (13 earned) in 16 2/3 innings. I wouldn't worry too much about that though. A veteran like Bumgarner approaches those rehab games like spring training, meaning he just goes through the motions to get his work in, not focus on competing and getting outs.
This season may be lost for the Giants, but they got their ace back Saturday, and that is good news. Shoulder injuries are always scary, and Bumgarner being able to get back on the mound in three months is a good sign long-term.
As for the results, here's how Mad Bum's first big-league start since April 19 went ...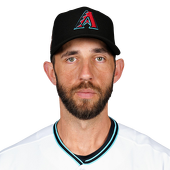 Madison Bumgarner
SP / San Francisco (vs. SDO, 7/15)
IP:
7
H:
4
R:
3
SO:
5
BB:
2
HR:
2
Of Bumgarner's 102 pitches, 66 went for strikes. Two homers allowed to a team like the Padres, who rank last in the NL in runs scored, isn't good, but that's a quality start. Given the long layoff, that's quite a positive. He also had some vintage Mad Bum moments along the way ... 
As noted, it's a lost season in San Fran, but it's great to see Bumgarner back doing what he does. 
Quick hits
Dodgers OF Yasiel Puig and Marlins RHP Jose Urena almost got into it on Saturday night. 
Nationals SP

Joe Ross

will reportedly undergo Tommy John surgery on Wednesday.
The Nationals reportedly have interest in trading for Athletics RPs

Sean Doolittle

and

Ryan Madson

.
The Astros may be kicking the tires on Giants SP

Jeff Samardzija

. 
The Diamondbacks are reportedly interested in Tigers OF J.D. Martinez. Two sides have not yet had serious trade talks, however. Adding Martinez to

Paul Goldschmidt

and

Jake Lamb

would give the D-Backs a devastating lineup.
The Braves were in the mix for LHP

Jose Quintana

before he was traded to the Cubs and they remain in the market for a frontline starting pitcher. Atlanta has plenty of prospects to trade and reportedly offered SS

Ozzie Albies

for Quintana.
3B

Pablo Sandoval

would reportedly "love" to return to the Giants after being designated for assignment by the Red Sox on Friday. Once he clears waivers, any team will be able to sign Sandoval for the pro-rated portion of the league minimum.
Half the league has called the Padres to inquire about ace reliever LHP

Brad Hand

. A trade is not imminent. San Diego should be able to pry a top prospect loose plus more for Hand, who figures to be the best reliever available at the deadline.
Yankees closer LHP

Aroldis Chapman

has been having a hard time missing bats lately and he doesn't know why. Chapman blew his third save of the season Friday night and got only one swing and miss out of 23 pitches.
Giants RHP

Johnny Cueto

is dealing with blister problems and could miss his next start. He blamed it on changes to the baseball, and he's not the only one who feels that way. Cueto left Friday's start after only four innings.
The Yankees activated 2B

Starlin Castro

off the 10-day DL, the team announced. Castro missed two weeks with a hamstring strain and could not participate in the All-Star Game. IF

Tyler Wade

was sent down in a corresponding move.
The first place Brewers signed veteran RHP

Jeanmar Gomez

to a minor league contract, the team announced. Gomez saved 37 games for the Phillies last year, but had a 7.25 ERA this season and was released last month.