MLB smartens up, scraps offensive Chief Wahoo hat for Fourth of July
MLB has decided against using the Chief Wahoo logo for their upcoming Fourth of July Stars and Stripes hat.
More MLB: Scoreboard | Standings | Probable Pitchers | Sortable Stats | Odds
You might not have noticed, but the Indians have been gradually phasing out the Chief Wahoo logo in recent years. Considering the offensive nature of the long-time caricature, it's long overdue.
That's why it was appalling when it was announced that MLB would use the logo for their upcoming Fourth of July Stars and Stripes cap. In fact, they weren't just going to use the logo, they were going to cover it with the stars-and-stripes design. As an added bonus, it made Chief Wahoo look like he was wearing Blackface. It was ... short-sighted at best.
Thankfully, someone in MLB smartened up and decided to scrap the logo from the Fourth of July cap collection. The Indians will now wear hats with their "C" logo covered in stars and stripes: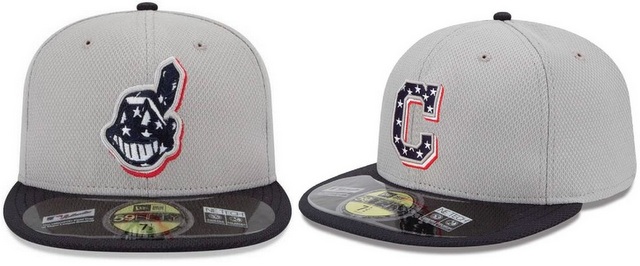 The Indians went from having the worst Fourth of July cap to one of the very best just like that.
It's better that they scrapped the Chief Wahoo logo late than never, I guess. How, in 2013, the original design didn't wind up on the cutting room floor is beyond me. Someone actually though it was a good idea at one point.
(h/t Business Insider)
Here is a preview of what's on the line Tuesday

Jerry Dipoto will have his hands full

Otani is said to be coming over this offseason, though nothing has been made official yet
What do the Mets need to do to get back to the postseason next year? Well, a lot

This is a two-man race coming down the stretch. Who should win?

Clayton Kershaw's injury appears to have made this a one-horse race