MLB tells federal court it rejected A's move to San Jose in June
In a federal court hearing, Major League Baseball revealed it formally rejected the A's plans to move to San Jose back in June.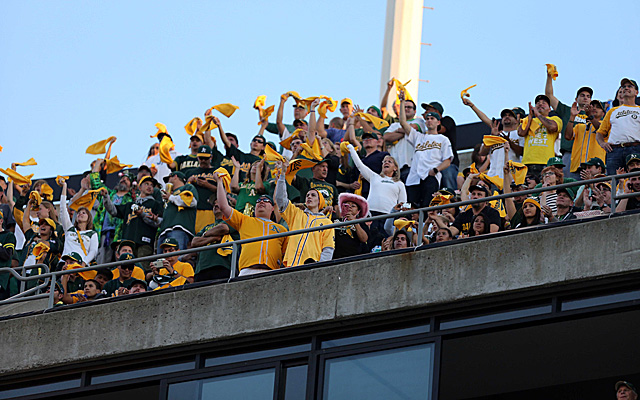 For the better part of recent memory, the Oakland Athletics have been desperately trying to find a way to build a new stadium, and for a while San Jose has been their best hope. That plan, however, has been hampered by a territorial dispute with the Giants and it appears it won't be happening.
The city of San Jose filed a lawsuit against Major League Baseball in order to stop MLB from preventing the move. The lawsuit is in process, but documents show that MLB claims commissioner Bud Selig denied the A's move to San Jose formally on June 17 of this year and called the ruling his final decision.
In fact, MLB denied the Athletics' relocation request on June 17, 2013, one day before this lawsuit was filed. On that date, Commissioner Selig formally notified the Athletics' ownership that he was not satisfied with the club's relocation proposal.

The sole basis of Plaintiffs' only claims that remain after the MTD Order -- the purported failure of MLB to render a decision within the initial two-year term of the Option Agreement -- is therefore meritless.
The A's have extended their lease with O.co Coliseum in Oakland through the 2015 season, but they still need a long-term solution. Considering they've been trying to move to San Jose for around five years and haven't made much progress with convincing MLB -- and now we know that MLB flat-out rejected the idea -- it sounds like they may need a new gameplan.
Hat-tip: Wendy Thurm on Twitter
The Yankees are now just one win away from the World Series, despite trailing this series 2-0...

It's Alex Wood against Jake Arrieta at Wrigley Field

La Russa has been with the Diamondbacks since 2014
The Yankees are undefeated at home this postseason and the fans are very much into it

How you gonna do The Kid like that?

The Dodgers have a chance to close out the series in Chicago on Wednesday