MLB trade deadline buy, sell or hold: AL West
The trade deadline is only a week away, and since we like to judge things here, let's take a look at what the five AL West teams should do.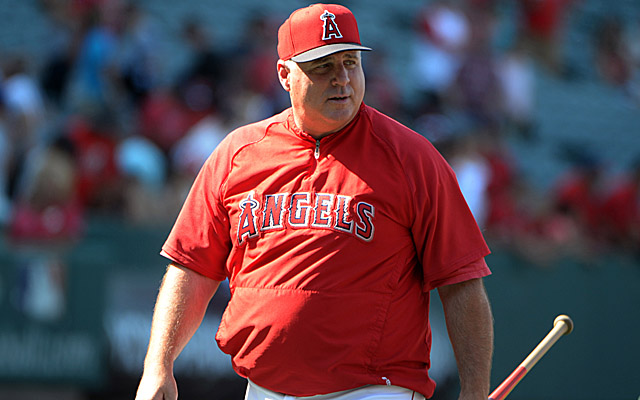 Buy, sell, hold: AL West | NL West | NL Central | AL Central | NL East | AL East
We're just over a week from the Major League Baseball non-waiver trade deadline, so it's time to assess every team and where it stands. We'll do so by division. First up, the American League West.
We're gonna do a buy, sell or hold exercise here, but it's not predicting what teams are going to do. We're going to assess what they should do -- because nothing elicits more discussion than opining from our mother's basement.
Oakland Athletics
They're in first place, have one of the game's more savvy traders in general manager Billy Beane and they could use better production from second base. So what's that tell you? Easy to say buy here. Note that the A's have also been connected to Matt Garza in rumors, so even though they lead the AL in team ERA right now, they're obviously willing to trade for pitching, too -- even if it's simply to prevent the Rangers from getting it.
Texas Rangers
We're talking about a team in playoff position right now that has been to the postseason three straight seasons. We're also talking about a team that has been ravaged by injuries to the rotation and could use a boost of power from the DH spot. It's another obvious buy. I don't think, however, that the Rangers should pay a handsome price for the likes of Garza. Looking toward late August, it's entirely possible the Rangers have a healthy rotation of Yu Darvish , Derek Holland , Colby Lewis , Matt Harrison and Alexi Ogando with Martin Perez available as a sixth option. If they want to get a starter to bridge the gap while Harrison, Lewis and Ogando work back from injury, OK, but there's no reason to go overboard and panic.
Los Angeles Angels
They're right in limbo-land, being 10 games out of the AL West lead and 8 1/2 games out of the second wild card. They'd have to leapfrog four teams in the wild-card race to get into playoff position, too. With so much payroll already on the books and a rather depleted farm system (according to publications that rate such things), it doesn't seem reasonable, from my perspective, to buy. The overpriced veterans aren't really tradeable unless the Angels eat a ton of money -- and there's no reason to do that so early in the deals of Albert Pujols and Josh Hamilton , for example -- so I'd personally hold. I wouldn't be surprised if they tried to buy, but looking back at last year's deal for Zack Greinke , we need to note they coughed up All-Star shortstop Jean Segura and missed the playoffs. There's no reason to chance a re-do.
Seattle Mariners
Are they getting hot at the wrong time? I think so. After six straight wins and facing a relatively soft upcoming schedule, the Mariners are going to be close enough (9 1/2 games out of second wild card right now) to be in contention for general manager Jack Zduriencik to cling to his roster for dear life in the unlikely hope that his club pulls off a Rockies-like late run. Especially with ownership asleep at the wheel as usual, it probably won't even cost him his job after five playoff-less seasons.
What would I do? Sell. Start a significant rebuild. There are players on the roster like Nick Franklin , Kyle Seager , Felix Hernandez and Mike Zunino  who the Mariners could keep around for the next time they plan to contend. Maybe Justin Smoak , too. The likes of Kendrys Morales , Michael Morse (if he gets healthy in time), Oliver Perez , Tom Wilhelmsen and Raul Ibanez would be gone for any minor-league talent they could bring back. If Jason Bay , Brendan Ryan , Joe Saunders or Aaron Harang could bring anything back, they'd be gone, too.
And what about Hisashi Iwakuma ? He's 32, signed through only next year at an affordable rate and is sitting with a quality stat line. He'd be the most attractive piece the Mariners can deal, unless they want to put King Felix on the block. I'd do it, with Garza and Jake Peavy being the top two starters available. The Mariners could get a quality return for Iwakuma.
But my hunch is they mostly hold. And the cycle of mediocrity continues.
Houston Astros
With an entire payroll making a similar salary to Alex Rodriguez, the Astros don't have to move anyone for money purposes. They have a pretty young roster, and those who are veterans ( Carlos Pena , Erik Bedard ) likely don't have tons of value on the open market. I'll say they should sell, if only to say they should get whatever they can for Bud Norris , with the starting pitching market so thin right now. Otherwise, they can hold.