MLB tried to ban smokeless tobacco, but players union balked
The players won a "contentious" battle to retain the right to use Skoal, Copenhagen and the like.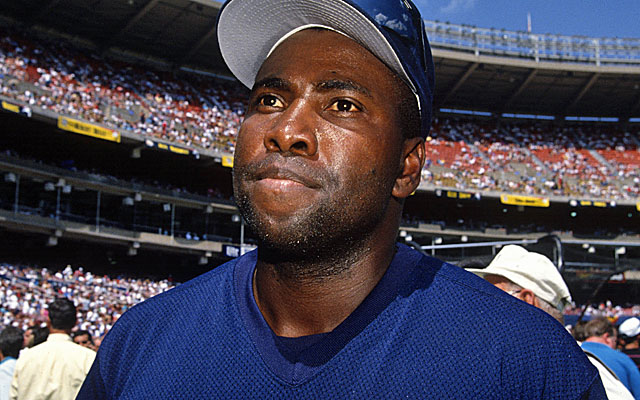 More MLB: Power Rankings | Expert Picks | Latest news & notes | Fantasy news
Major League pitchers Stephen Strasburg and Addison Reed announced in the wake of baseball great Tony Gwynn's untimely death due to mouth cancer at age 54 that they were voluntarily giving up their smokeless tobacco habits. But don't expect Strasburg and Reed to necessarily become trendsetters.
Gwynn had attributed his cancer to his smokeless tobacco habit, and his passing hit home for Strasburg and Reed, who played for Gwynn at San Diego State and grew to love the great man before going on to major-league careers of their own. Good for them for making that difficult call, but Gwynn's death was personal for Strasburg and Reed, and they may turn out to be isolated cases of players quitting cold turkey.
There also would appear to be little chance of a sport-wide ban despite nine health agencies calling on Wednesday for the abolishment of smokeless tobacco. MLB pushed for a ban at the bargaining table at the last CBA talks, and while only one-third of MLB players still use the stuff, it was said to be one of the last things to resolve on the table. A ban realistically never had much hope.
MLB is said by people involved in the talks to actually have "pushed very hard" for the banning of smokeless tobacco in those discussions, with the players' union pushing back just as hard to keep it legal in the game. The union, driven on this issue by its players, ultimately won the point, though some rule refinements were intended to lessen usage and the harm caused by it.
The argument between MLB bigwigs and the union and its players was said to have grown "contentious" at some point, at least in the eyes of MLB officials. And one MLB person, asked who among the players appeared to be against the banning proposal, noted, "It was all of them."
With a nod to the concept of MLB players as role models, the players did agree to a program to promote quitting, to keep usage discreet and to mandate spring mouth screenings. But smokeless tobacco, while banned at the minor-league level, remains legal in the majors, provided the can or tin isn't visible. If it is visible, warnings and finings were laid out.
With the groups now petitioning MLB to ban smokeless tobacco, MLB finds itself in a tricky spot. It already pushed hard to rid the game of the stuff, so it's hearing protests from folks it actually agrees with.
The groups, including the American Cancer Society and other leading agencies, urged MLB and the union to ban smokeless tobacco to promote better health and also to set a better example for youth.
The tobacco issue, along with steroid issues, is actually said by people involved in the talks to have been personally important to commissioner Bud Selig, and the agencies' public opinions can only reinforce his belief. But in the end, while MLB's own survey found that smokeless tobacco usage is down to only a strong minority, at 33 percent, there isn't one player who is recalled by MLB officials who stood up against the vocal users and the teammates who supported them.
While usage is down fairly significantly from exactly 50 percent 20 years ago, several players -- some of them stars -- formed an adamant front on the civil liberties issue. Their resolve is strong enough that one union person said about the chances for banning the stuff in the near-term, "It ain't gonna happen."
Realistically, that person seems right.
Union people say they will do everything they can to get individual players to quit the habit, but as long as it's legal, they take the position baseball can't ban it. They differentiate it from smoking cigarettes since there's no second-hand smoke involved in chewing. There's no drawback for non users, other than perhaps being "disgusted or appalled," as one union person put it.
Players are said to have understood and agree with the argument that they can be seen as role models, which led them to them agreeing to keep it out of sight. So they are trying to do it discreetly now. But an MLB person recalled the strong opposition based on libertarian grounds. They are adults, the argument went, so it's none of MLB's business.
The union is all for taking steps to reduce usage, and baseball is doing that with its program, which includes the spring screening. But even that procedure occasionally is met with resistance. One player is recalled for balking at even the screening of his mouth before eventually relenting.
The projections continue to favor an Astros-Dodgers World Series

The story centers around a building in Chicago, where Billy Jurges was shot by a jilted lo...

From 1 to 25, the L.A. Dodgers have the squad to overcome the pitfalls of October baseball
After Tuesday night's win over the Cubs, the Dodgers are now 6-0 in the 2017 playoffs

Los Angeles beat Chicago once more in Game 3 of the NLCS in Chicago

The 2017 World Series begins Oct. 24