MLB Weekday Watch List: David Price goes home
Here's a quick tour of what's really worth watching from Monday through Thursday in MLB this week.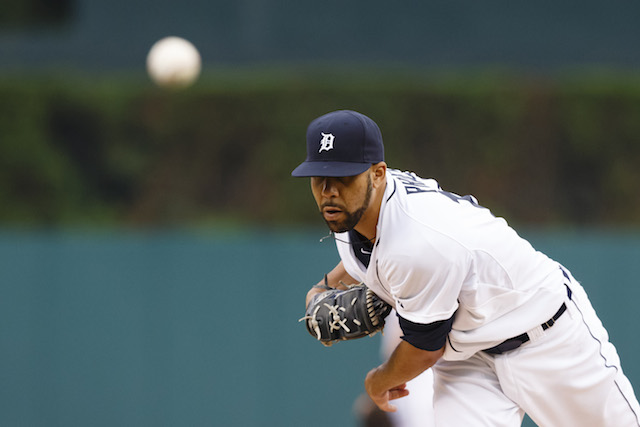 More MLB: Power Rankings | Expert Picks | Latest news & notes | Fantasy news
Monday morning has arrived in all its welcome glory, so let's have a look at the can't-miss weekday encounters in MLB this week ... 
1. David Price faces the Rays
On Thursday, the Tigers and Rays play the third game of their three-game set at the trop, and that series finale will feature David Price's facing his old team for the first time (opposite Alex Cobb). Price was of course traded from the Rays to the Tigers just prior to the July 31 non-waiver deadline. 
The Rays drafted Price with the first overall pick of the 2007 draft, and then he went on to spend parts of the next seven seasons in a Rays uniform. On TB's watch, Price made four All-Star teams, won the AL Cy Young in 2012 and finished runner-up to Felix Hernandez in 2010. Faced with paying Price a likely record-setting salary for an arbitration-eligible player this coming winter (Price is not only a star, but he was also a super two), they sent the lefty to Detroit, where he's pitched to a 3.18 ERA and 3.83 K/BB ratio after three starts. 
Of course, this is more than "just" a competitive reunion for Price and Rays. Price's Tigers trail the Royals by 1 1/2 games in the AL Central, and they're presently 1/2 game behind the Mariners for the second AL wild card berth. The Rays, meantime, are 6 1/2 games out of the second wild card spot, so a minor miracle remains possible for Joe Maddon's squad. 
If nothing else, then Maddon might be faced with once again hearing an opposing player cheered lustily at the Trop. 
The Braves and Pirates have a lot in common right now. At this writing, each team is 64-60, and each team is 1 1/2 games off the second wild card pace in the NL. As well, the Braves trail the Nationals by six games in the AL East, while the Pirates lag the Brewers by 5 1/2 games in the NL Central. Even their respective run differentials are close (+6 for the Pirates, +3 for Atlanta). 
All of this is to say that when the Braves and Pirates get together for a three-game set at PNC starting Monday, the stakes are high for each team. The series also features the return of Pirates right-hander Gerrit Cole (hip inflammation), who's slated to come off the DL and start Wednesday's finale. Also worth monitoring: Buccos outfielder and reigning NL MVP Andrew McCutchen (rib fracture) is eligible to be activated on Tuesday, but it's not yet certain whether he'll be ready. 
We know the heretofore disappointing Cardinals are still in the NL Central race and are currently clinging to the top wild card berth. However, let's also note that the Reds -- despite the injuries and disappointments -- aren't yet in hopeless territory. The Reds are behind the Cardinals, Giants, Braves, Pirates and Marlins in the wild card queue, but they're just four games out of playoff position. In terms of pitching match-ups, the Reds during this series in Busch will get to miss out on Adam Wainwright but will start a strong trio of Mike Leake, Alfredo Simon and ace Johnny Cueto. The Reds badly need to take at least two of three. 
Mostly, this series is about whether the A's -- who have lost five in a row and seven of eight while frittering away the lead in the AL West -- can return to form. However, this two game set in Oakland also means A's lefty Scott Kazmir starts against his old team (opposite Dillon Gee on Tuesday) and Mets general manager Sandy Alderson generally manages against his old team. This was the case back in late June when these two teams clashed in Queens, but now the stakes are higher for the struggling A's. 
The lefty starter is coming off a terrible season

After acquiring Ian Kinsler and Zack Cozart in recent days, the Angels are trending upward

Cozart's coming off a big season as the Reds' shortstop
The veteran slugger spent the last eight seasons with Cleveland

The Padres may be poised for an active winter

Yes, Bryce Harper is going to make a lot of money next winter