MLBPA boss: Union will push for drug violators to make deals
The MLB Players Association insists that it wants a 'clean program' and isn't interested in protecting obviously guilty players.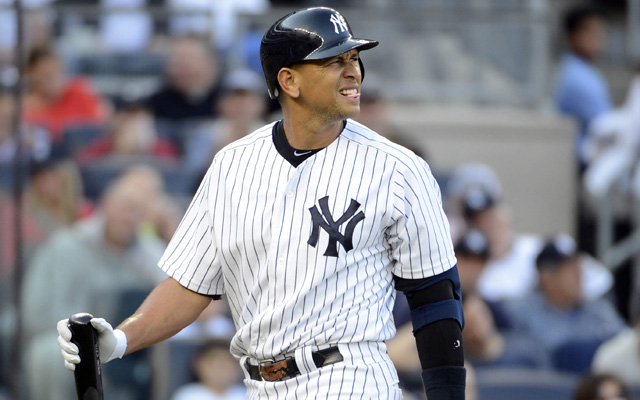 As the Biogenesis investigation continues to drag on, Major League Baseball Players Association head Michael Weiner notes the union isn't interested in protecting obviously guilty players.
"I can tell you, if we have a case where there really is overwhelming evidence, that a player committed a violation of the program, our fight is going to be that they make a deal," Weiner said without referring to specific players. "We're not interested in having players with overwhelming evidence that they violated the (drug) program out there. Most of the players aren't interested in that. We'd like to have a clean program."
As has been previously reported, the Biogenesis suspensions aren't likely to be served until 2014; Weiner told reporters during the All-Star break in New York that the appeals aren't likely to be heard until September.
Also contained in the Daily News account is a report that MLB investigators have "gathered an overwhelming amount of evidence" that proves Yankees third baseman Alex Rodriguez has received performance-enhancing drugs from the Miami-based Biogenesis clinic.
If this is true, Weiner's statement indicates the union would urge A-Rod to accept his punishment or make something akin to a plea bargain instead of trying to fight the charges.
So, again, we have evidence that baseball is by far the most serious sport when it comes to attempting to rid the game of PEDs. And yet it has, by far, the biggest national stigma when it comes to accusations against players using PEDs.
A beardless Wilson says that he tried to outrun the police on the second day he had his driver's...

The Diamondbacks outfielder was not impaired, he was just going way too fast

MLB can unilaterally implement rule changes, which will also include limits on mound visit...
If the MLBPA wants to repair MLB's salary structure, it should push for more money for young...

Fans aren't happy Gerrit Cole and Andrew McCutchen have been traded away

Acuna is arguably the best prospect in baseball