Movie trailer for 'Fastball' follows Matt Harvey byline about fastballs
Someone made a documentary about fastballs (the pitch) and a preview is attached to Matt Harvey's fun post at the Players Tribune about how he used to obsess about pitch speed. A good read and it looks like a good film.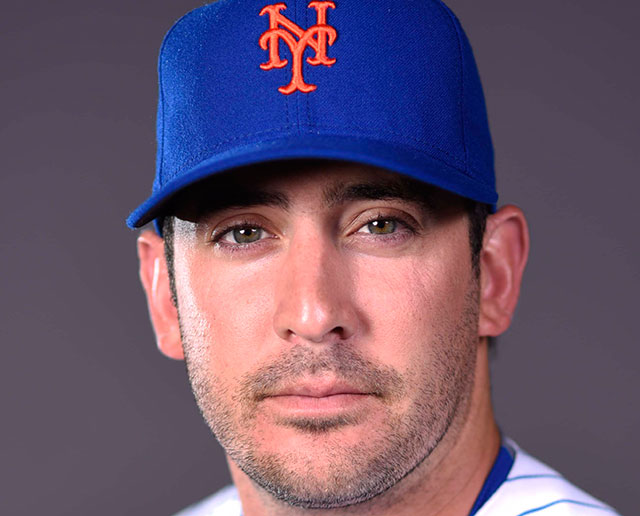 Following a post by New York Mets right-hander Matt Harvey in The Players' Tribune, Derek Jeter's venture, is a preview for the documentary "Fastball," a movie that aims to celebrate baseball's seminal pitch, getting into the physics, history and lore of it. The photography looks amazing, and the science sounds astounding. The movie also provocatively purports to discuss who threw the fastest fastball ever — possibly a reference to Steve Dalkowski.
Perhaps you need to be a geek to get excited, but if you like consuming baseball, the 87-minute movie seems like a must see.
Harvey doesn't reference the film in his post, but it's good supplemental reading material. Harvey says his earliest memory of pitching is the sound a fastball makes in a catcher's mitt. The "pop!" He called it "addicting," and that it drove him to throw as hard as he could every time he pitched. That was immature, Harvey said, and that started to evolve during college. Anymore, he gets more excited about seeing the umpire signal for a "strike" than anything else.
Harvey also tells an anecdote about his days at the University of North Carolina, when he lost control of how hard he could throw his fastball — going from 94 mph one moment to 86 the next with no idea how he got either place. It was a crisis that forced him to break apart his entire delivery and start his mechanics from scratch.
Neat stuff, as is his analysis of why Bartolo Colon still gets batters out at 90 mph:
Last week against Atlanta, Bartolo threw 77 pitches — and 71 of them were fastballs (60 were strikes). That's the thing — every pitcher has a fastball that looks and feels slightly different. There's a big difference between some guy's 95 mph fastball and Bartolo's heavy ball that sinks and tails and moves at the last minute. Bartolo's fastball might clock in at 90, but his ability to throw a well-located pitch makes him without a doubt one of the best pitchers in the game right now. Some people say my fastball feels heavy, but Bartolo's is a bowling ball.
Harvey dubs himself "The New York City Bureau Chief" in his byline. It's been alleged that the player-writers at The Players Tribune simply dictate their stories to actual writers, who do the dirty work, from transcription to cleaning up the grammar. (Hey, that sounds like what writers sometimes do already!) It would be nice if Matt Harvey actually wrote his post, because it's informative and entertaining. But even if he just phoned it in, well, he's still telling a good story. And it's what famous people do with autobiographies, and nobody really minds that.
CBS Sports HQ Daily Newsletter
Get the best highlights and stories - yeah, just the good stuff handpicked by our team to start your day.
Please check the opt-in box to acknowledge that you would like to subscribe.
Thanks for signing up!
Keep an eye on your inbox for the latest sports news.
Sorry!
There was an error processing your subscription.
Also, the Cubs offense makes history in a bad way, Gausman throws a gem and much more

The All-Star catcher is in his age-31 season

What does the 2019 season look like for the Nationals?
Darvish's season ends after eight starts with a 4.95 ERA

The Cubs have tons of players capable of playing in the infield, so let's work through thi...

The fact the Cubs were awarded the waiver claim tells us every other NL team declined to place...