Napoli-Red Sox situation likely to be resolved by next week
The Red Sox are working on a new deal with Mike Napoli after the original $39-million, three-year agreement hit a snag, though they aren't the only team involved.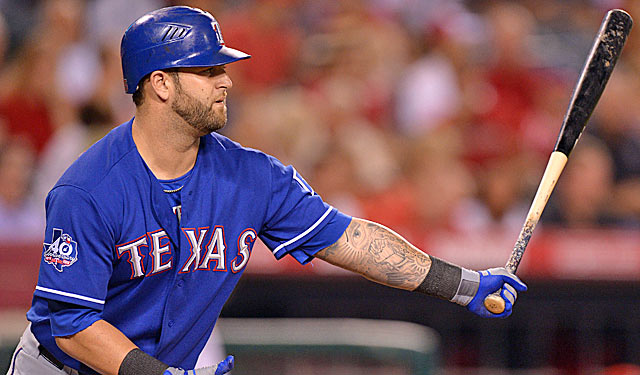 Mike Napoli has a 1.107 OPS at Fenway, so Red Sox are trying to make their deal stick. (US Presswire)
Free-agent Mike Napoli and the Red Sox have made progress and continue to try to work out an agreement after the first deal -- three years, $39 million -- hit a snag, though the new deal isn't done yet and Napoli and Boston are keeping their options open.
More on Red Sox
Related content
There is a belief that there will be a resolution to the situation by next week at the latest.
The Red Sox re-opened talks after something came up in the physical following the first agreement, but Napoli has remained their top first base target. Boston has been said all along much more likely to sign Napoli than make a trade for Mike Morse, as it still considers Napoli the best fit for them and Fenway.
Napoli has a career 1.107 OPS at Fenway, the highest ever for a right-handed batter.
Napoli is said to be talking to a couple other American League teams but the Red Sox are clearly heavily involved and may be the focus. The Mariners and Rangers originally had interest.
There is said to have been a concern with a hip that came up in the physical, but league sources suggest Napoli expects to be ready for Opening Day. He is said to have been working out. It's been more than seven weeks since the sides made the original agreement.
The results of the BBWAA Hall of Fame vote are revealed Wednesday, Jan. 24

Does the Jackson signing mean the Giants are out on Lorenzo Cain?

Acuna edged out Shohei Ohtani and Vladimir Guerrero Jr.
There's no reason to run over the cases for and against Bonds, so let's have fun instead

The coveted right-hander would certainly be a fit in Milwaukee

We rate the best mustaches from random baseball cards because, why not?