Nationals are willing to listen on center fielder Denard Span
Washington could make a run at Jacoby Ellsbury.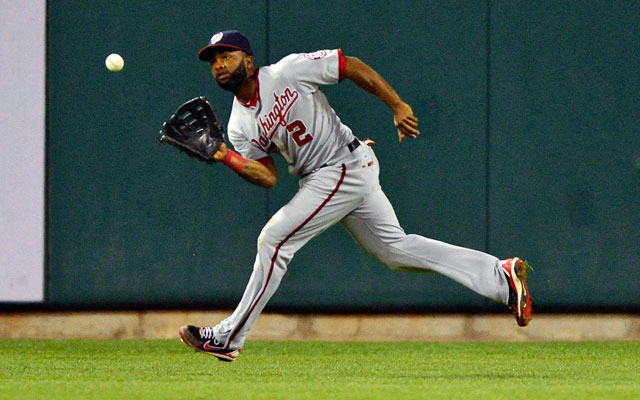 Only a year after acquiring him, the Nationals appear willing to listen to trade inquiries on center fielder Denard Span, officials on other teams say.
The flexibility on Span could be related to a potential corresponding move, and it was reported here that the Nationals were one of many teams interested in free-agent center fielder Jacoby Ellsbury.
Span was acquired a year ago from the Twins for top pitching prospect Alex Meyer when folks figured the Nats might go for a free-agent center fielder such as Michael Bourn. The Nationals wound up having a disappointing season.
Span had a decent season, though not spectacular. He hit .279 with four home runs and 75 runs scored. He did have a league-leading 11 triples.
The coveted right-hander would certainly be a fit in Milwaukee

We rate the best mustaches from random baseball cards because, why not?

Colon wants to break a Dennis Martinez record
The Twins have been rumored to be interested in Darvish all winter

Rolen is one of the best third basemen of all time, but you wouldn't know it based on this...

Neither Josh Donaldson nor Brian Dozier have talked about a new contract extension