Nationals love red meat, courtesy of Adam LaRoche's ranch
From his Kansas ranch, Nationals first baseman Adam LaRoche shipped 800 pounds of black angus beef for the team's personal chef to use.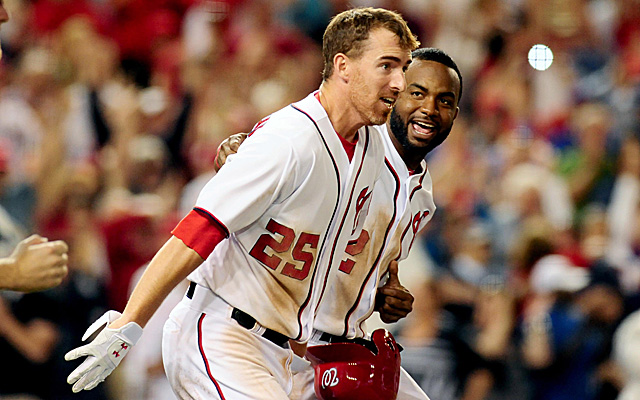 More MLB: Scoreboard | Standings | Probable Pitchers | Sortable Stats | Odds
It's no secret that many Major League Baseball players eat like kings, especially at home. In a story from the Washington Times, the Nationals home meals are profiled. And contained in the story is this interesting little tidbit: Adam LaRoche has provided black angus beef for the club's executive chef, Faisal Sultanti.
In the story, the author notes that Sultani had just finished "breaking down the last of LaRoche's shipment of 800 pounds of black angus beef." That's not a typo. Eight-hundred freaking pounds.
LaRoche is the man here because he has the E3 ranch in southeast Kansas.
Not only that, LaRoche hosted Sultanti for five weeks at the ranch prior to spring training as his personal chef.
To save you the trouble from commenting:
- No, this isn't "news."
- No, this isn't related to on-field baseball.
It is interesting, though. At least to a bona fide steak-lover like myself. I'd love to sneak into that private dining area for the Washington players and have a sample or 10.