Nationals mourn death of Kimberly Knorr, wife of coach Randy Knorr
She was just 45, and her death is hitting the team hard, including Ian Desmond.
When he hit a big home run for the Washington Nationals on Thursday afternoon, Ian Desmond did it while wearing a No. 53 sticker on his batting helmet. Desmond doesn't wear uniform No. 53 -- bench coach Randy Knorr does -- but Knorr has been away from the team for the past several days. His wife, Kimberly Knorr, died Tuesday at age 45. No other details of her death have been released. The Nationals possibly know a little more than the public, but regardless: They are feeling her loss, as well as that of Knorr.
As long as Desmond has been in the Nats' organization, so has Knorr. It didn't take a lot for Desmond to get choked up Wednesday night, via Nationals Pastime on MASN:
"I can't say, words can't describe it," Desmond said. "This guy has been there for me since I was 18. We've been through a lot together ... I'd do anything to be able to go and give him a hug."
Kimberly Knorr helped the Nats with charity work, and was vice chairperson for Wheelchairs 4 Kids, a nonprofit that helps children with mobility challenges get access to whatever they need to get around. The Knorrs were married for more 22 years. They did not have kids in the traditional sense, but you get the feeling they functioned in parental roles for many ballplayers throughout the years.
The Nationals continue to think about Knorr, and honor him: 
Thinking of you, Randy. pic.twitter.com/GMkW0BWeME

— Washington Nationals (@Nationals) June 26, 2015
His jersey hung inside their dugout at Citizens Bank Park during Max Scherzer's start Friday night. Manager Matt Williams has told Knorr to take as much time as he needs before returning. The Nats have coaches who can fill in for Knorr, but replacing him isn't possible.
From the Washington Post:
Knorr, 46, has been with the organization in various capacities dating to his time as a catcher for the Expos in 2001. He managed in the Nationals' minor league system for six years, working with much of Washington's homegrown talent. He has been the team's bench coach since 2012 and previously spent time in D.C. as the club's bullpen coach in 2006 and 2009.

Danny Espinosa said he has known Knorr since 2008 and reached out to him Tuesday.

"Randy is family," Espinosa said. "It's tough to see."

When Drew Storen played for Knorr in Class AAA, he realized Knorr "is one of the best baseball people I've ever met."

"So now it's our turn to return the favor," Storen added, "because rain or shine, he's there for us."

Bullpen coach Matthew LeCroy said the news hit particularly hard because the team knows how much Knorr cares about his players.

"We're all extensions of his family," LeCroy said. "All these kids here really care about him, coaches and all. You just hate to see anyone have to go through this, especially this young."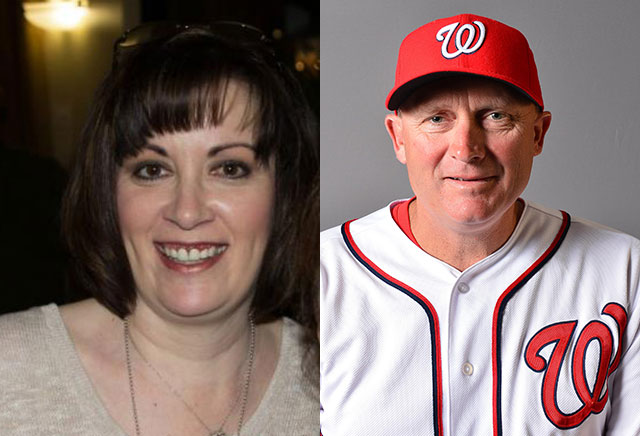 Neither Josh Donaldson nor Brian Dozier have talked about a new contract extension

Francisco leads the Dominican Winter League with seven home runs

Thome deserves enshrinement and here's why the case against him does not hold up
The Twins have already fortified the bullpen with Addison Reed, and now they want to address...

The Orioles likely want pitching, and the Indians have plenty of it

Halladay died in a November plane crash off the coast of Florida