Neil Walker gives special Johnnie Walker Blue to teammates
Neil Walker wanted to give a gift to his teammates to commemorate the Pirates' big season. So he fittingly chose Johnnie Walker.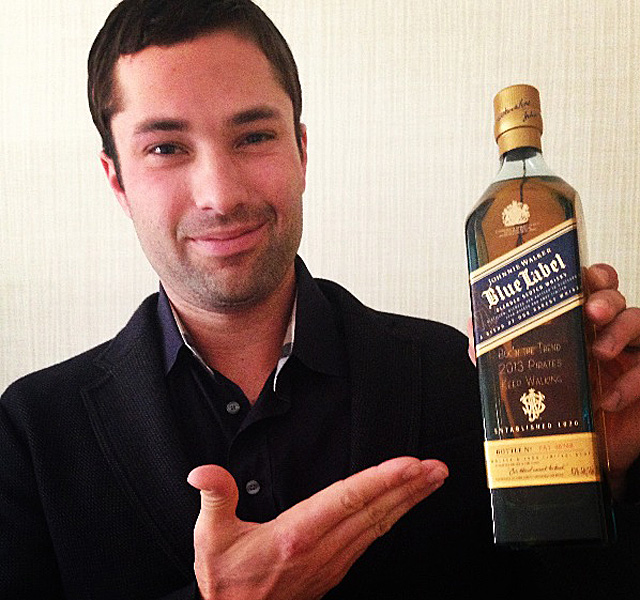 NL wild card game lineups and rosters
We know the story by now. The Pirates haven't had a winning season or made the playoffs since 1992, yada yada yada. In commemoration of the unlikely and huge season in Pittsburgh, second baseman Neil Walker decided to give all of his teammates a gift.
And wouldn't you know it, it bears the same surname.
Pictured above is Mr. Walker with another Mr. Walker -- Johnnie Walker Blue scotch, that is.
Here's a closer look at the inscription: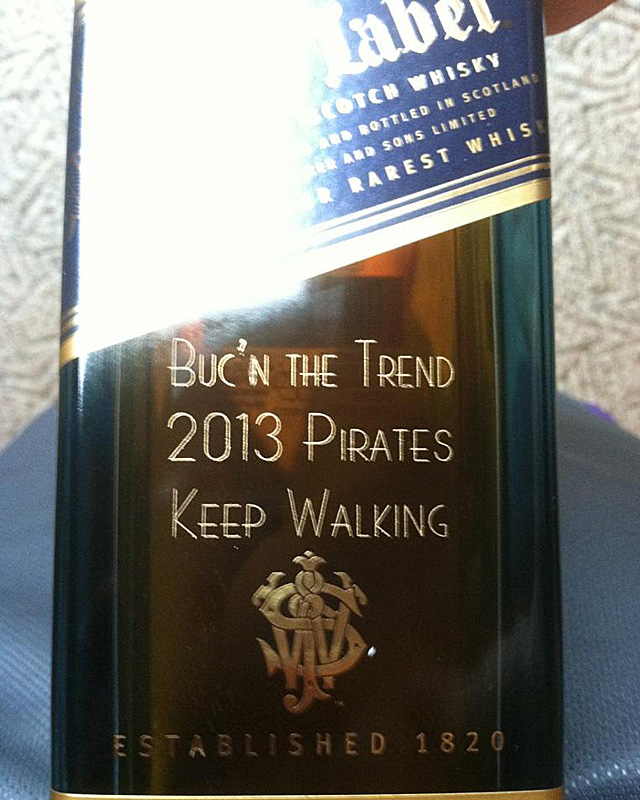 Walker and Walker want the Pirates to keep walking, get it?!
"Our team has worked hard to put ourselves in the position we're in today," Walker said. "Overcoming a tough division, along with twenty years of Pirates' history, to secure a winning season and capture the playoff berth is a tremendous accomplishment for our entire organization. We're pleased, but we're not satisfied. We know that this was only one step in our journey. It's the next steps -- during the playoffs and beyond -- that will truly define us. I gifted each of my teammates a bottle of Johnnie Walker Blue Label to remind them it's not over yet, we need to Keep Walking."
Walker grew up in Pittsburgh, so he knows the pain of many Pirates fans, making this moment extra special for him, surely.
Pretty cool idea.
The Pirates will look to keep walkin Tuesday night in PNC Park against the Reds in the NL wild card game.
Even more relievers signed on the final day of the Winter Meetings

Keep tabs on the top 50 free agents right here

The league is not happy Ohtani's medical information leaked
Kansas City and Baltimore were quite busy at the Rule 5 Draft

Piscotty's mother was diagnosed with ALS earlier this year

From the rebuilding Marlins to the aggressive Angels, here's how the most active teams made...