NL All-Star voting update: Arenado, Blackmon out; Gomez, Wright in
The latest update on the All-Star Game fan vote is in, and the Rockies have taken a couple of hits.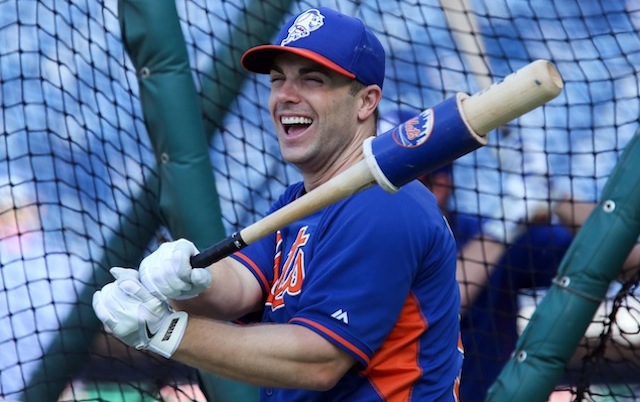 Related: Most recent AL All-Star update
The third batch of NL All-Star voting returns are in, and we've had some changes to the starting lineup. Since last update, out are Rockies third baseman Nolan Arenado and outfielder Charlie Blackmon and in are Mets third baseman David Wright and Brewers outfielder Carlos Gomez.
Elsewhere, Troy Tulowitzki remains the leading vote-getter, and he's modestly extended his lead over Yadier Molina of the Cardinals. 
Here's the full update ...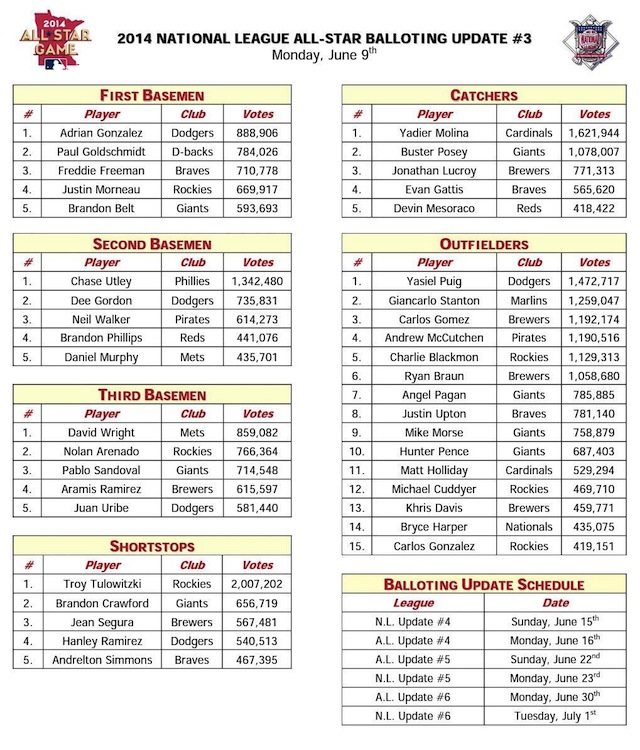 This year's All-Star Game goes down July 15 at Target Field in Minneapolis.
The Diamondbacks outfielder was not impaired, he was just going way too fast

MLB can unilaterally implement rule changes, which will also include limits on mound visit...

If the MLBPA wants to fix MLB's economic system, it should push for more money for young p...
Fans aren't happy Gerrit Cole and Andrew McCutchen have been traded away

Acuna is arguably the best prospect in baseball

Kent had a good career, particularly with the bat