NLDS Braves-Dodgers Game 3 starting lineups
The Braves and Dodgers will play a pivotal Game 3 on Sunday night. Here is each team's starting lineup.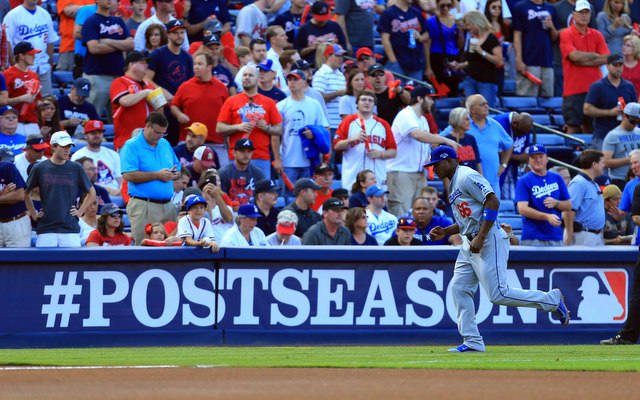 More: Game 3 pitching preview | Who has the edge?
The Braves and Dodgers split the first two games of their NLDS matchup in Atlanta, but now the series shifts to Los Angeles for the pivotal Game 3. First pitch is scheduled for 8:07pm ET (5:07pm local time). Here are the starting lineups.
First, the visiting Braves:
Now, the home Dodgers:
The coveted right-hander would certainly be a fit in Milwaukee

We rate the best mustaches from random baseball cards because, why not?

Colon wants to break a Dennis Martinez record
The Twins have been rumored to be interested in Darvish all winter

Rolen is one of the best third basemen of all time, but you wouldn't know it based on this...

Neither Josh Donaldson nor Brian Dozier have talked about a new contract extension