NLDS Dodgers-Braves Game 2 starting lineups
The Dodgers are up one game-to-none over the Braves in the NLDS. Here are the Game 2 lineups.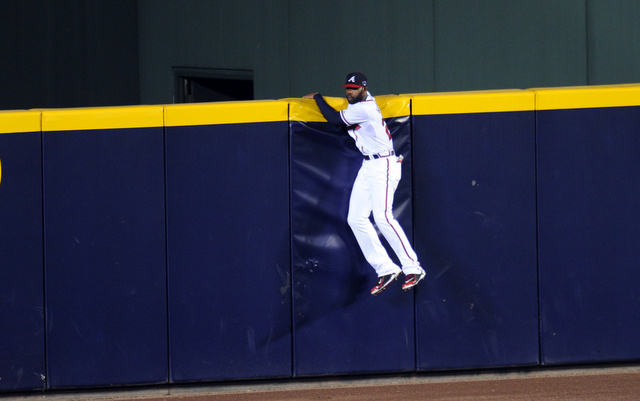 More: Game 1 quick hits | Game 2 pitching preview | Who has the edge?
At 6:07 p.m. ET, the Los Angeles Dodgers are set to take on the Atlanta Braves in Game 2 of the NLDS at Turner Field. Here are the starting lineups as the Braves try to knot the best-of-five series at one.
First, the visiting Dodgers:
Carl Crawford

, LF

Mark Ellis

, 2B

Hanley Ramirez

, SS

Adrian Gonzalez

, 1B

Yasiel Puig

, RF

Juan Uribe

, 3B

Skip Schumaker

, CF

A.J. Ellis

, C

Zack Greinke

, RHP
And now, the home Braves:
Jason Heyward

, CF

Justin Upton

, RF

Freddie Freeman

, 1B

Evan Gattis

, LF

Brian McCann

, C

Chris Johnson

, 3B

Andrelton Simmons

, SS

Elliot Johnson

, 2B

Mike Minor

, LHP
Plus the Indians are now 27-1 in their last 28 games. Here is everything you need to know from...

The soon-to-be 43-year-old Dickey said he wants to spend more time with his family

The two NL Central rivals opened a four-game series at Miller Park on Thursday night
The ballparks in Cincinnati, San Diego and Seattle will have expanded netting in place by Opening...

Mondesi spent six years as the mayor of San Cristobal in the Dominican Republic after reti...

The veteran skipper has been Mets manager since the start of the 2011 season