In light of Ken Griffey Jr.'s election into the Baseball Hall of Fame on Wednesday, this bright idea came to light, along with some nice photoshop skills ...
How cool would it be if Junior's Hall of Fame plaque had him wearing his hat backwards? #GriffeyHOF #Mariners pic.twitter.com/pLtoeR8J0j

— Jose Rivera (@whoisjoserivera) January 7, 2016
That looks pretty great. After all, one of the many enduring images we have of Ken Griffey Jr. is the backward Mariners cap.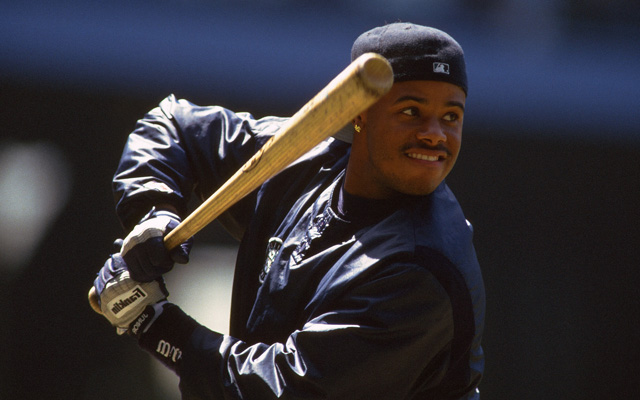 Alas, it's not going to happen. C. Trent Rosecrans was with Griffey when he learned the Hall of Fame news and passed along the following:
would be cool. not gonna happen. I asked Jr https://t.co/jvatMnNJCU

— C. Trent Rosecrans (@ctrent) January 7, 2016
I doubt the Hall would have allowed this anyway.
But you know what else is cool? There are zero current Hall of Famers with a Mariners cap and Griffey built his Hall of Fame resume in Seattle. This has to be it, Mariners fans. You're gonna have a true representative in the Hall of Fame (and Ichiro Suzuki will make two before long!).