Non-waiver trade deadline gone, but trades can still happen
We're past 4 p.m. ET on July 31, so the non-waiver trade deadline has passed, but trades can still happen. Here's how.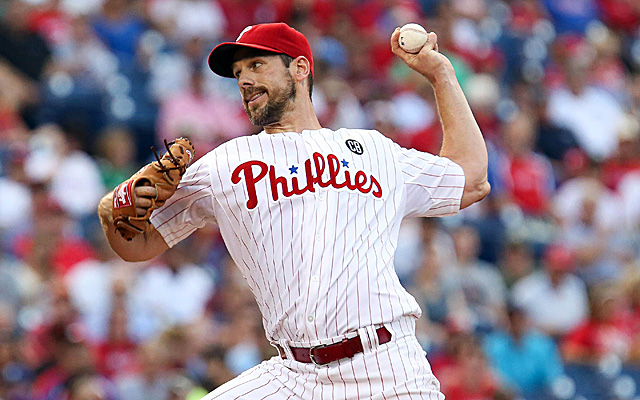 More: Trade Tracker | Heyman's latest | Heyman on Twitter
For weeks, we've been concerning ourselves with the "trade deadline," but it's actually called the non-waiver trade deadline, because deals can still be made in August. Many know this, some don't. Many also don't know exactly how the process works. So, just like I've done the past two seasons, let's lay out how it can still happen.
For this year, we'll use Cliff Lee as an example, because with his salary and the Phillies motivated to move him, I believe him to be a prime August trade target (note: The example I used last season was Michael Young and he did, indeed, get traded in August).
Now, if you already know how all of this works, good for you. Feel free to click elsewhere because this post isn't for you.
Still here? OK. Again, keep in mind I'm just using Cliff Lee as an example so we don't have to get into "player" talk, which can get confusing. Here's the process:
1. Lee would have to be placed on waivers by the Phillies.
2. If more than one team places a claim on Lee, the one with the worse (or worst, if more than two teams total place a claim) record in the National League wins. If no NL teams claim him, it goes to the American League and again follows the worst-to-best record method to determine which team wins the claim (remember, vice versa if the player in question comes from an AL team). Playoff tiebreakers apply. 
3. If a claim is awarded, the Phillies have three options. They could pull him back and keep him. They can also agree to a trade within two business days or just let the claiming club have him. In the latter case, the claiming team gets the rest of Lee's contract (which is $25 million this year, prorated for how many games are remaining on the schedule at the time and then $25 million in 2015 with a $27.5 million vesting option -- tied to 2015 innings pitched -- for 2016).
4. If Lee clears waivers, he can be traded to anyone and salary negotiations could take place -- meaning the Phillies could agree to pay some of his future salary. All no-trade clauses are still in effect here. Most August trades happen after the players involved have cleared waivers.
So if you want to see how a certain player can get traded in August, plug in his name and current team for Lee and Phillies above, also adding in salary terms. The Lee example intrigues me because, for instance, what if someone like the Yankees with deep pockets is desperate enough for pitching that they decide to claim Lee. Wouldn't the Phillies just let him go for no return in order to get that kind of huge salary relief? Then they could head into the offseason with a lot more money to spend and the starting pitching market in free agency looks robust, with names like Max Scherzer, Jon Lester and James Shields.
Anyway, this concludes our brief lesson. Keep in mind there are always more, minor details involved -- it's MLB and trades, after all -- but these are the bare bones with which we need to concern ourselves.
CBS Sports HQ Daily Newsletter
Get the best highlights and stories - yeah, just the good stuff handpicked by our team to start your day.
Please check the opt-in box to acknowledge that you would like to subscribe.
Thanks for signing up!
Keep an eye on your inbox for the latest sports news.
Sorry!
There was an error processing your subscription.
Dave Roberts is going mad scientist for Game 5

Zack Cimini knows when to back and when to fade the Astros

Boston has a 2-1 series lead over Houston
The Dodgers need vintage Kershaw on the mound against the Brewers in Game 5 of the NLCS

Los Angeles tied the best-of-seven series at 2-2 after a walk-off win in Game 4

SportsLine's advanced computer has simulated Game 5 of Dodgers-Brewers 10,000 times