'Not too much' to talk of O's dealing for Burnett, nor should there be
Baltimore is looking for a starting pitcher but should do better than A.J. Burnett.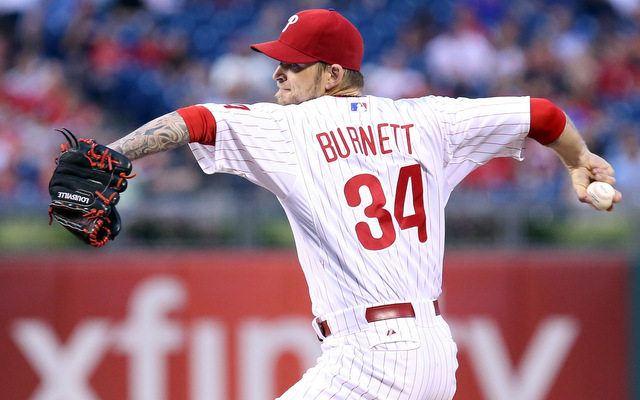 More MLB: Power Rankings | Expert Picks | Latest news & notes | Fantasy news
The big question about the first-place Orioles heading into the pennant push is whether their rotation of mostly No. 3-type starters is good enough. So it isn't a surprise that they're looking at starting pitching. What is something of a surprise is they are looking at A.J. Burnett.
The Orioles and Phillies were reported to be in the "early stages" of trade talks involving the veteran right-hander Burnett by FOXsports.com's Jon Morosi.
And no offense, but if the Orioles are smart, they never get to the middle stages.
It sounds like they might not. A person familiar with those talks suggested, at this point there's "not too much" to those talks.
The Orioles, as we know, were in the mix (at least to some degree) for Burnett, a longtime Maryland resident, this winter. But that was before he got a rather great contract (for him, not the team) that includes a player option for 2015. That option starts at $7.5 million and escalates to $12.75M if he starts 32 games. That's starts 32 games, mind you -- he doesn't have to pitch especially well.
And so far, he isn't. While Burnett was close to brilliant for the Pirates last season, he has been far less so for the Phillies. That shouldn't come as a big surprise, as he is 37 years old.
But here's the evidence: His 4.08 ERA ranks him 36th of 49 NL starters who qualify for the ERA title, and his 1.36 WAR ranks even worse, 42nd of 49 starters.
That's not even good enough to qualify as a No. 3 starter.