Nov. 3 offseason roundup: Giants to decline Vogelsong option
Here's our daily roundup of offseason moves. Warning: It's short because it was a real slow day.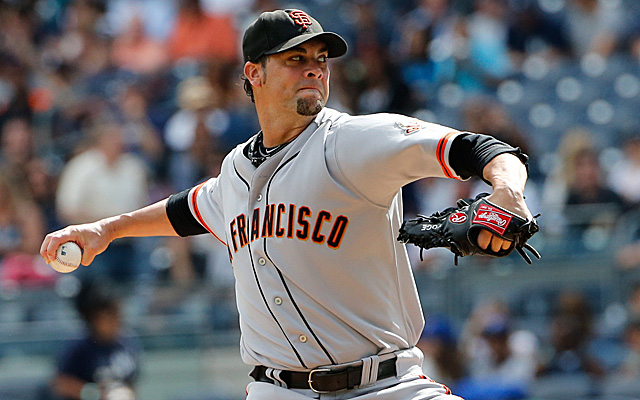 FREE AGENT TRACKER: Position players | Pitchers
During the offseason, we'll do a rundown of the day's moves at the end of each day. And for Sunday, it was perhaps the slowest day we'll see until February.
•The Giants will not pick up the $6.5 million option on Ryan Vogelsong's contract, meaning he could become a free agent, though the club and Vogelsong are already negotiating a smaller, more incentive-laden deal for him to remain in San Francisco, per csnbayarea.com. 
•The Tigers officially named Brad Ausmus their new manager on a three-year deal.
•The Cubs will interview Red Sox bench coach Torey Lovullo for their managerial opening, reports Ken Rosenthal.
•The Orioles have declined left-handed pitcher Tsuyoshi Wada's $5 million option for next season, the club announced late Saturday night.
•Chip Hale will have second interview with the Mariners regarding their managerial opening, report Jon Heyman and Scott Scott Miller
•The Rays have picked up the $6.5 million club option and retained David DeJesus.
•Rumor Mill: From Joe Strauss of the St. Louis Post-Dispatch, the Cardinals may move a talented young arm:
With Carlos Martinez meriting a look-see as a starter — and Rosenthal wanting the same — it's increasingly likely that general manager John Mozeliak shops Lance Lynn or Shelby Miller to simultaneously create an opening while addressing a core need at shortstop.
And that'll do it for the day.