Oakland councilman says A's could move to San Antonio or Montreal
File under 'idle threats,' perhaps, but one Oakland official can envision the Athletics playing elsewhere.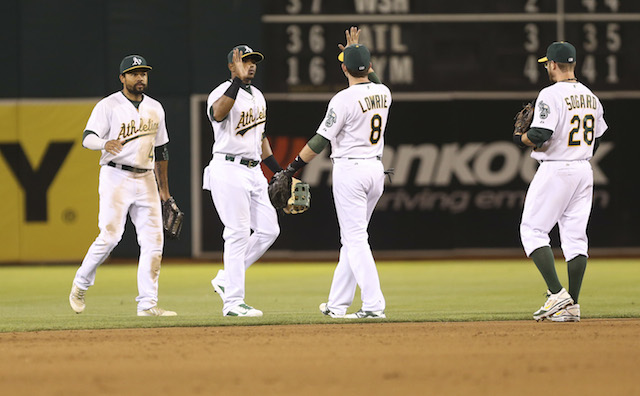 Related: Selig agrees to let team move, in order to make them stay
You'll recall that the Athletics' (apparently) ongoing negotiations with the O.co Coliseum and local officials have been subject to some fits and starts. A new 10-year lease at the Coliseum seems the likely end-game at this point, but it's never too late for posturing. Speaking of which, take it away, Larry Reid (via SFGate.com): 
Oakland City Councilman Larry Reid says he doesn't believe the A's are bluffing in their threat to leave the city if they don't get a 10-year lease extension at the Coliseum, and he pointed to a pair of possible destinations — Montreal and San Antonio, Texas.

Reid said that was the word he got from the Coliseum Authority negotiators who have been working for the past 14 months to try to reach an A's lease extension.

"They have options,'' Reid said.
There's nothing beyond idle wish-casting to suggest that either location is a viable host for major-league baseball, at least in the here and now. Of course, that's not really the point. The point is to float the idea that the A's have negotiating power, which, in reality, they almost certainly don't.
That said, let us now ponder the glories and implications of the forthcoming Athletiques du Montreal. 
(Wink of CBS eye: Susan Slusser)
Where might the Orioles third baseman land?

Kinsler will slot in at second base for the Angels

The Marlins got a better return for Ozuna than Stanton or Gordon
The two teams are going about things in very different ways

The Marlins are indeed in teardown mode under new ownership

The Marlins still have more attractive pieces