Obama administration releases statement on Lane murder
In the tragic case of college baseball player Chris Lane being murdered by teens "for the fun of it," the Obama administration has called it "an extra measure of evil."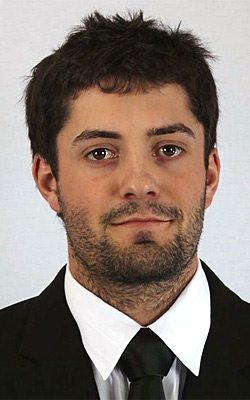 Christopher Lane was a 22-year-old baseball player for East Central University in Oklahoma. He was senselessly gunned down by a trio of teenagers earlier this month, who said they did so because they were "bored" and "for the fun of it."
For several days in the aftermath, there have been calls for President Obama to comment on the matter, and now the White House has issued the following statement (via Huffingtonpost.com).
"As the president has expressed on too many tragic occasions, there is an extra measure of evil in an act of violence that cuts a young life short. The president and first lady's thoughts and prayers are with Chris Lane's family and friends in these trying times."
The three boys that have been charged are Chancey Allen Luna, 16, James Francis Edwards Jr., 15 and Michael Dewayne Jones, 17. Luna and Edwards are facing charges of first-degree murder while Jones -- the driver of the car at the time of the shooting -- is facing charges of using a vehicle in the discharge of a weapon and also with accessory to first-degree murder after the fact.
Under Oklahoma law, all three will be tried in adult court, with Luna and Jones being tried as adults. They face life in prison without parole if convicted of the murder.
Pictured from left to right: Luna, Edwards and Jones. Photo courtesy of CBSNews.com:
Puig has a healthy relationship with his club of choice and gave the quote of the night

The Dodgers are back in the World Series thanks to a smartly built roster, analytics and m...

Seager missed the NLCS with a back injury
The Cubs foundation is still strong, but Theo Epstein and company have work to do

Turner and Taylor are the third set of co-MVPs in LCS history

Stylistically, the Dodgers seem to match up better against the Yankees and here is why