Of course they are: Marlins selling unsold tickets to Alvarez's no-hitter
There are still plenty of good seats available for Henderson Alvarez's no hitter.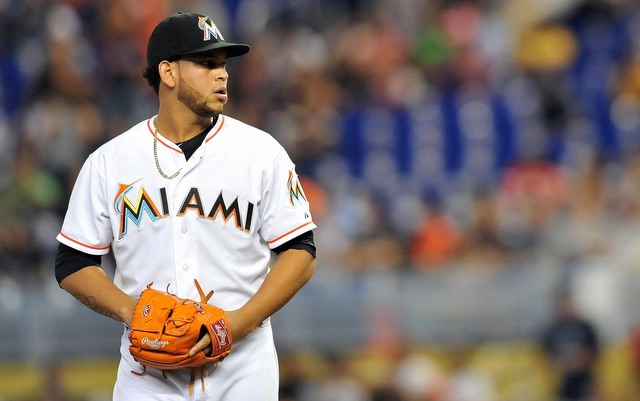 More: Perry: Alvarez part of Marlins' stable of young pitching
On Sunday afternoon, Marlins right-hander Henderson Alvarez became the fourth pitcher since 1900 to throw a no-hitter on the final day of the season. He did it thanks in part to a walk-off wild pitch, which broke the scoreless tie in the bottom of the ninth. Needless to say, it was one of the coolest no-hitter endings most of us will ever see.
Naturally, the Marlins are looking to monetize Alvarez's historic achievement by (how else?) selling the unsold tickets so you can tell people you were at the ballpark for the game. From the release:
The Marlins are offering fans who were unable to attend the game the opportunity to purchase the remaining unsold tickets from yesterday's game. The tickets can be bought at marlins.com/alvareznono and the Marlins Team Store located at Marlins Park.

Tickets went on sale today and will be available until Sunday, October 6th at midnight. The 9,100 remaining tickets are being sold starting at $15 with the majority of tickets available at the Vista Level.
The official attendance for the game is listed at 28,315.
This isn't the first time the Marlins have sold unsold tickets to a no-hitter. They did the same thing after Roy Halladay chucked his perfect game at their ballpark in 2010. No offense to Alvarez, but I'd rather say I went to Doc's game.
I must say, the Marlins deserve points for being unabashedly innovative.
Where might the Orioles third baseman land?

Kinsler will slot in at second base for the Angels

The Marlins got a better return for Ozuna than Stanton or Gordon
The two teams are going about things in very different ways

The Marlins are indeed in teardown mode under new ownership

The Marlins still have more attractive pieces