Orioles GM confirms deal with Grant Balfour is off
Grant Balfour's two-year contract with the Orioles is off after a red flag popped up during his physical.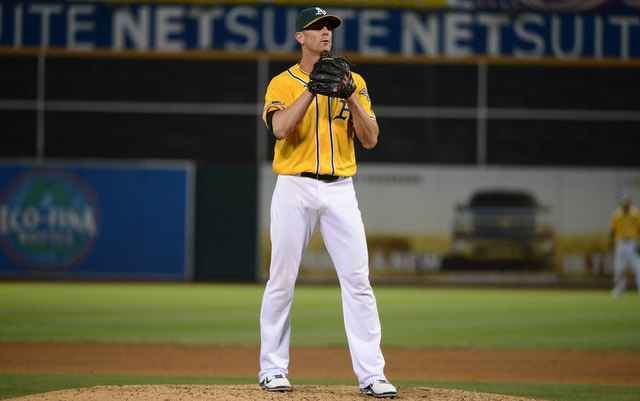 MORE: FA tracker: position players | FA tracker: pitchers
Orioles GM Dan Duquette confirmed to reporters on Friday that the team's contract agreement with closer Grant Balfour will not be completed. An undisclosed issue popped up during his pre-signing physical on Thursday.
Balfour, 35, agreed to a two-year contract worth $15 million earlier this week. It's been reported that a shoulder problem caused the team to walk away from the agreement. Balfour had surgery to repair his labrum and rotator cuff way back in 2005.
The Orioles are said to be looking at Fernando Rodney now that their deal with Balfour is off.