Orioles, Mets, Rays all talking to Mariners about Nick Franklin
Seattle seems likely to trade the young infielder.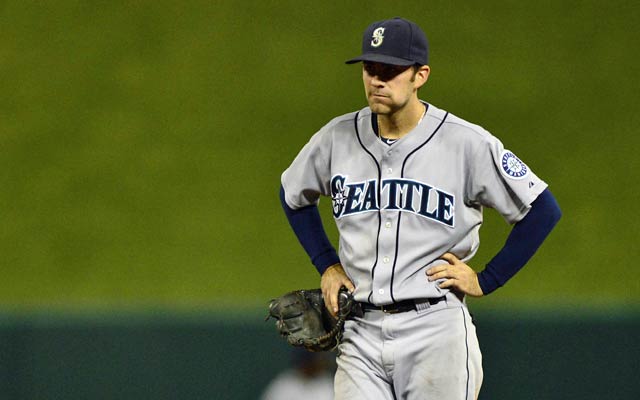 PEORIA, Ariz. - The Orioles are a third team with interest in Mariners infielder Nick Franklin, joining the Rays and Mets, sources say.
Franklin could be a second-base candidate for the Orioles as well as the Rays. The Mets need a shortstop, and have been scouting Franklin for that position. Franklin came up for Seattle last summer and hit 12 home runs, showing good pop.
The likelihood of a trade somewhere seems strong at this point. Discussions are ongoing. Franklin was No. 4 on the list of likely spring trade candidates here a couple days ago.
The Orioles are using prospect Jonathan Schoop as well as Ryan Flaherty and Alexi Casilla at second base. Schoop, a highly-regarded young player, is batting .500 this spring.
Second base might be Franklin's best position, but Mets scouts are gauging whether he can play shortstop. The Mariners have determined that they will go with Brad Miller, who is having a great spring, at shortstop. Franklin's second-base opportunity went away in Seattle when the Mariners signed Robinson Cano, who is 12 for 19 so far this spring.
Franklin is also having a productive spring, hitting .304.
The Angels' Ohtani faced Milwaukee in Cactus League action on Saturday

New Mexico broke the school and WAC single-game run record with a 39-0 victory over Mississippi...

It's the first Saturday slate of spring training games, and Ohtani will be taking the mound...
The Tigers are very early in their rebuild and they're counting on Miguel Cabrera to rebound...

The Grapefruit League and Cactus League seasons started on Friday

Data will be collected and then used to determine whether humidors are necessary in 2019