Pedro Martinez compares pitching to, um, marital consummation
When the great Pedro Martinez talks pitching, you listen. That's especially the case this time.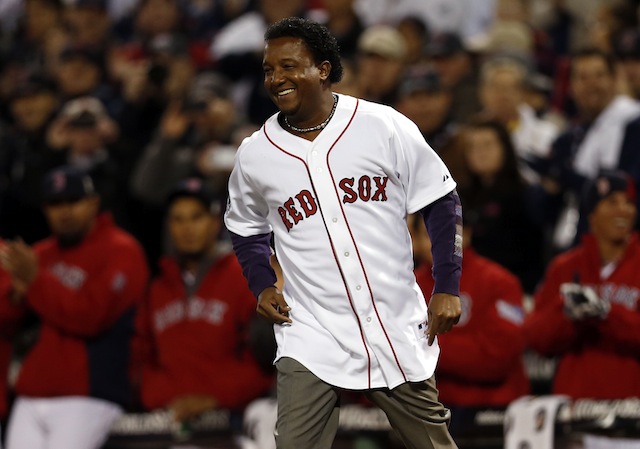 More MLB: Power Rankings | Expert Picks | Latest news & notes | Fantasy news
Pedro Martinez is a three-time Cy Young winner, the all-time leader in ERA+ among starters and author of one of the great peaks ever. That is to say, Pedro Martinez knows a thing or two about a thing or two when it comes to pitching. The same likely goes for romance.
You see, in the course of a must-read Q&A with David Laurila of FanGraphs, here's the other, arguably more compelling leisured undertaking to which Mr. Martinez compared his chosen craft of pitching (for full effect, read while listening to the Midnight Star slow jam of your choosing) ... 
"Pitching is feel. Your hand and the ball is a marriage that should never end. The pitcher and the ball should be married forever. Hands, fingers, the ball – they should be married forever. It's like caressing your wife. It's touching and getting that feel to know her, alone. It's the same thing with a baseball."
The boudoir doorway of pitching has been darkened by a man's shadow. The shadow belongs to Pedro Martinez, abiding husband of pitching.
Pedro Martinez is about to pour two glasses of Riunite, ease out of his tailored kimono and then make love -- love both generous and artisanal -- to pitching. The forthcoming pleasure is all pitching's.