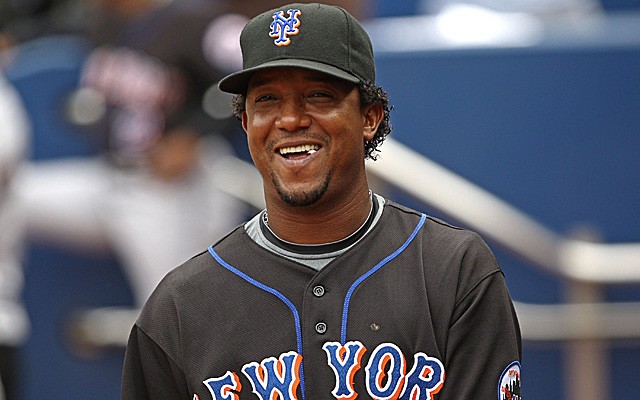 As many baseball fans know, Hall of Famer Pedro Martinez had a book ("Pedro") hit shelves Tuesday. Some of the excerpts have already made their way out into the public, but here's another one that is possibly another black eye for embattled Mets COO Jeff Wilpon: Martinez said that Wilpon made Martinez pitch through an injury, even with the Mets already out of the race.
Martinez says, in his book, that he had a toe injury and manager Willie Randolph told him he'd just be shut down for the year (via nytimes.com). Wilpon wasn't having it, though.
"While I'm the boss here, you're going to have to do what I say," Wilpon said, according to Martinez in his book. Martinez also notes the factor for Wilpon was selling tickets.
So Martinez did pitch and he claims he didn't recover fully from the injury as a result. Remember, he was hurt during the Mets' 2006 run to the NLCS.
Again, via nytimes.com:
"I couldn't help but think about how when I was healthy in 2005, our team wasn't that good," Martinez writes. "But as my health declined, I was urged to pitch a meaningless game at the end of 2005 that wound up shortening my recovery time for 2006 and led me to a hospital where doctors performed a three-hour arthroscopic procedure to repair my shoulder."
Wilpon not surprisingly has denied this (via nytimes.com):
"Pedro was always a great competitor and deserving of being in the Hall of Fame," the statement said. "This particular excerpt in the book is false as those kinds of decisions have always been put in the hands of our baseball people."
It's worth noting that Martinez takes the blame himself for following orders.
Anyway, there's the back and forth between a Hall of Famer and his former boss, who doesn't exactly have the best reputation. Still, we can't possibly know the truth here, absent any witnesses stepping forward to take a side.
Hat-tip: Big League Stew