Pete Rose apologizes for 'I picked the wrong vice' comments
Hit king Pete Rose has issued an apology for suggesting he'd be better off in MLB's eyes if he'd chosen a vice other than gambling.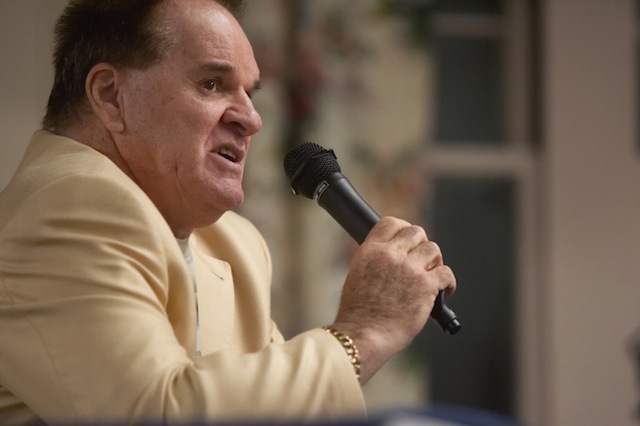 More MLB: Scoreboard | Standings | Probable Pitchers | Sortable Stats | Odds
You'll recall that all-time hits leader Pete Rose, who's been under a lifetime ban from baseball since 1989 for gambling on his team while manager of the Reds, recently had this to say about his standing with MLB:
"... And to be honest with you, I picked the wrong vice. I should have picked alcohol. I should have picked drugs or I should have picked up beating up my wife or girlfriend because if you do those three, you get a second chance. They haven't given too many gamblers a second chances in the world of baseball."
Now Rose has issued an apology for his comments. Here's his statement in full, courtesy of CBS Pittsburgh:
"If I've learned anything over the past 24 years since my banishment from baseball, it's to own up to my failures right away. I was feeling sorry for myself when I compared my vice to others, including abuse and drinking. Of course, all vices are not to be excused. I know gambling almost destroyed baseball and I have accepted the way Commissioners Giamatti, Vincent and Selig acted toward me."
Maria made landfall as a Category 4 on Wednesday

The players are trying to do their job and don't want to see anyone hurt

The child is receiving medical attention at an area hospital, the Yankees said in a statem...
Brantley has not played since August 8 due to an ankle injury

Plus the Red Sox can lock down a postseason spot and all you need to know from the world of...

Neshek called Greinke an 'ahole' and a 'turd' on a message board