Pete Rose still has faith in Bud Selig reinstating him
The all-time hit king, Pete Rose, believes he has a shot at reinstatement with commissioner Bud Selig.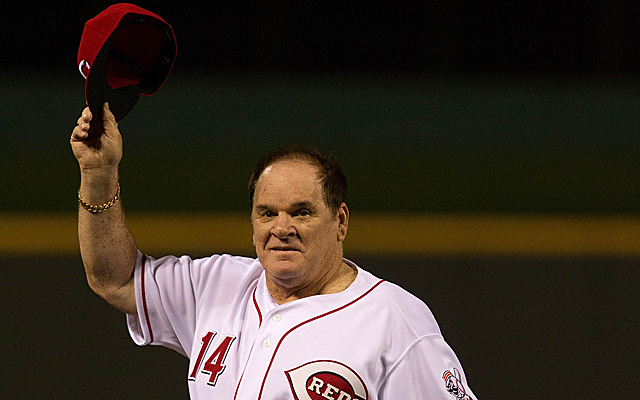 More MLB: Power Rankings | Expert Picks | Latest news & notes | Fantasy news
The all-time hits leader in Major League Baseball, Pete Rose, is still banned for life for gambling on the game. He hasn't, however, given up hope that current commissioner Bud Selig will lift the ban before retiring in less than a year.
"Buddies tell me that I've got a good chance to be on the ballot when Bud leaves office,'' Rose says. "But hey, what if the next commissioner is Bud's best friend? What if my best chance is for Bud to reinstate me himself?

"I really believe there's a chance.''
More from the hit king, including ownership of his past indiscretions, via usatoday.com:
"Hey, when I met with Bud,'' Rose said, "I would have bet everything I own that he was going to reinstate me when I left his office.''

The year was 2003.

Rose is still waiting.

"The guy who shot the Pope,'' Rose says, "he got a second chance. That's all I'm asking for, a second chance. I'll make the most of it.

"I'm not whining. I was the one who screwed up. I made some mistakes. But come on, it's been a quarter of a century.''
Rose is 73 and has been banned from baseball since 1989. In 2004, he admitted that he did indeed wager on baseball while managing the Reds, though he noted that he never bet against his own team.
Selig will retire from his post on Jan. 24, 2015. His replacement has yet to be named.
The World Series champions aren't complacent

Stanton swiped at his old team on his way out

Matt Harvey could be on his way out of New York
The Nationals are looking to improve on the edges of their roster

Ellsbury is due at least $68 million over the next three seasons

Your one-stop shop for all things MLB Winter Meetings-related